Samlesbury Hall Shepherd Huts and Lodge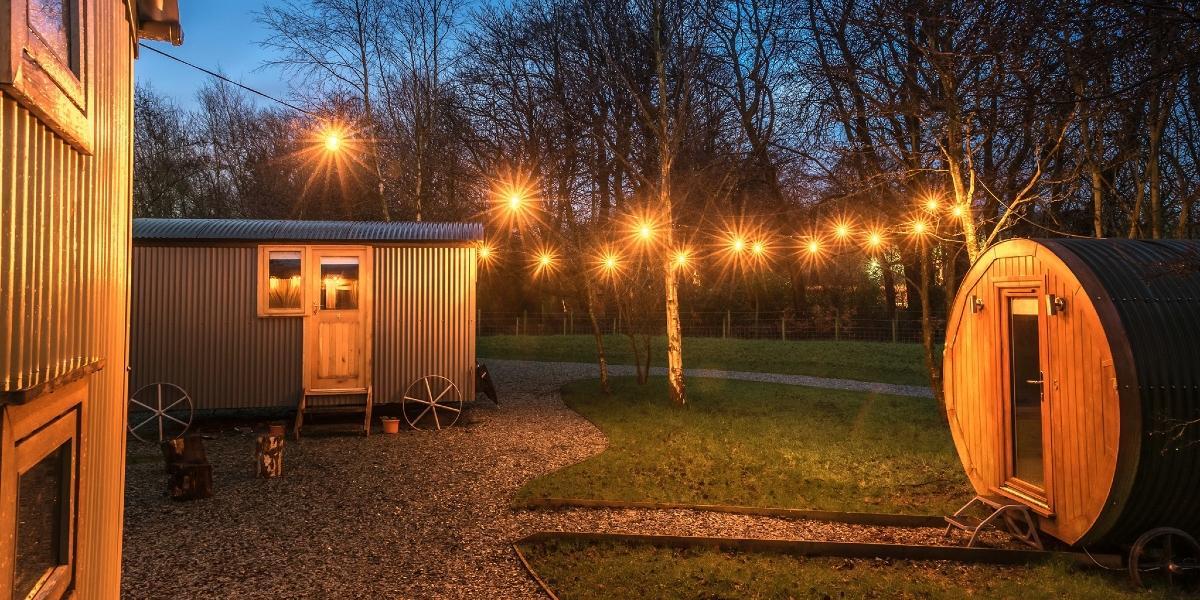 Situated on the grounds of the impressive Samlesbury Hall, these unique huts and lodge make an extra special stay.
The hall's Hut Hamlet offers a rustic spin on a luxurious stay, with the hand crafted huts keeping you toasty in the winter and cool in the summer. Inside you'll find double beds, memory foam mattresses, low-wattage electricity, and an en suite.
Venture through the grounds, admire the hall, even cuddle up around the fire-pit, Samlesbury Hall's Shepherds Hut Hamlet is the perfect place for a cosy and romantic retreat. Or, with the huts sleeping up to four people, why not take the kids on an adventure.
If you're after something even more luxurious, Samlesbury Hall also have their four star lodge. The lodge is complete with a double bed, dressing room, bathroom, and double shower and slipper bath.
With the hall's restaurant and wafflery on the grounds, as well as a play area and animal centre, you have everything you need just a stone's throw away, helping you achieve ultimate relaxation.
Dog-friendly
Samlesbury Hall's accommodation and grounds are dog-friendly, so your four-legged family member can join you on your break. For dog-friendly things to do and places to go in Preston see our Dog-Friendly Itinerary.
Follow on social media
Map address for Samlesbury Hall
Samlesbury Hall, Preston New Road, Samlesbury, Preston, PR5 0UP.