Geek Retreat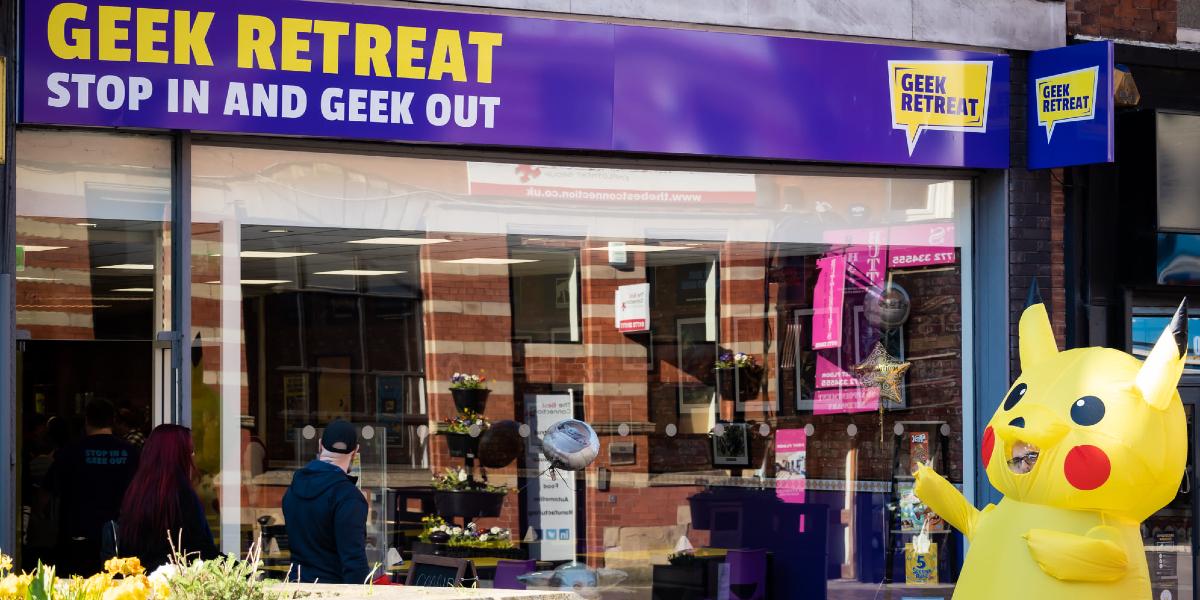 Opening hours:

Monday - Friday: 12pm - 10pm
Saturday: 11am - 10pm
Sunday: 11am - 8pm

Website:
Geek Retreat UK
Type:
Café & Coffee House
Geek Retreat is just that, a retreat for all levels of geek. The centrally located café is more than just a vibrant and welcoming place to grab some breakfast or lunch, the venue also includes a store and, of course, plenty space for gaming. The diverse retreat is a space where you can do you, meet like-minded people, and revel in all things geek culture.
Whether you're into superheroes, anime, sc-fi, or gaming, drop into Geek Retreat for a friendly welcome and a place to belong. The venue also hosts regular events such as Dungeons and Dragons, board game events, and much more.
Food and drink
Geek Retreat's menu provides the perfect selection of comfort food and boasts vegetarian and vegan options as well as a dedicated children's menu. Sample one of their popular geek-themed milkshakes, tuck into a burger, or fuel up for your gaming with a coffee - the choice is yours!
Entertainment and events
Geek Retreat house a number of board games and card games to play for free whilst you charge up on their tasty menu. Or, you can sink into one of their couches for a console gaming session.
When it comes to events, every geek is catered for; Geek Retreat host regular events, perfect for gaming with friends and for meeting new fellow geeks. We're talking adult Pokemon gaming sessions, Dungeons and Dragons, Yu-Gi-Oh, Magic: The Gathering, and more!
To see upcoming events visit Facebook - Geek Retreat Preston Events.
Follow on social media
Map address for Geek Retreat Preston
Geek Retreat Preston, 3 Friargate, Preston, PR1 2AU.