Cultural Preston Itinerary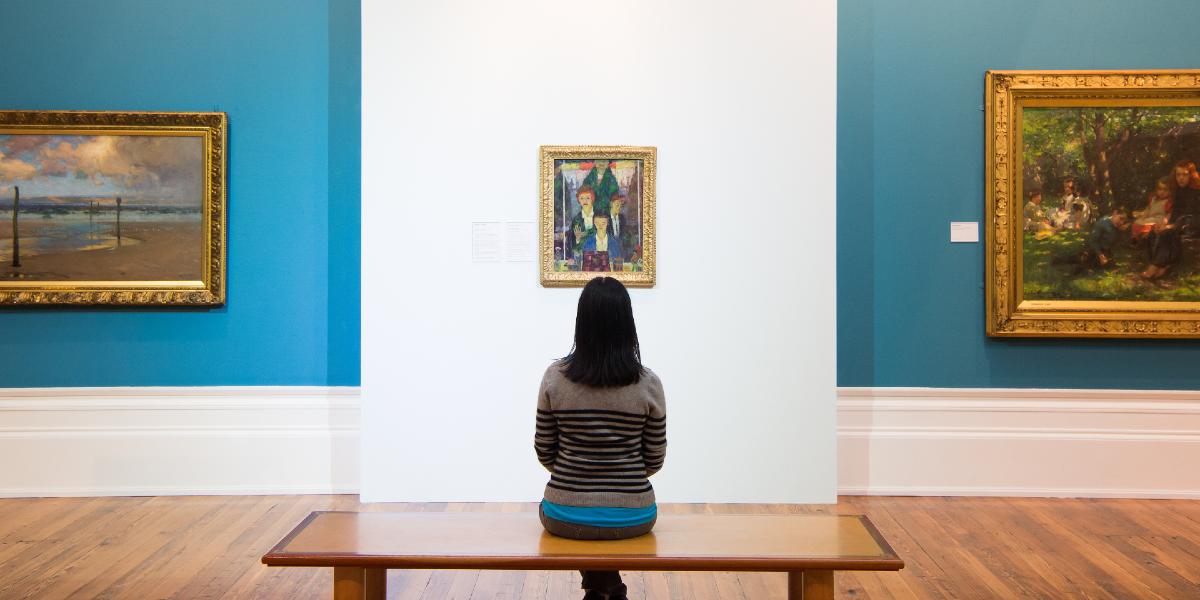 Pack some culture into your visit with Preston's history, art, music, and theatre scene. The city is home to Lancashire's largest gallery space, England's tallest parish church spire, a historic inland dock, and renowned performance venues.
For more ideas of things to do in Preston see our Visit Preston Blog.
Itinerary items
Morning
Spend the morning exploring Preston city centre's culture and heritage through a city centre tour, whether with a tour guide or self-guided. The Preston City Centre Statue Trail is a fantastic opportunity to discover Preston's statues at your own pace, whilst admiring their details and varying styles and learning about their history.
Also in the city centre, you will find the Preston Cenotaph - a Grade I listed war memorial. The remarkable structure sits on the Flag Market, where you can expect performances, markets, and many cultural events, such as the Preston City Mela, taking place throughout the year. For what's on at the Flag Market during your visit see our What's on.
Round the corner from the Flag Market are Preston Markets, where you can buy local produce and browse through vintage treasures. Outside the Market Hall is the Wallace and Gromit statue, celebrating the creator of the show: Preston's Nick Park. Be sure to stop by the statue and pose for a photo!
Afternoon
After completing a tour or trail, and having your photo taken with Wallace and Gromit, treat yourself to a well deserved lunch stop at one of the city's many quality cafes.
Just around the corner from Preston Markets is The Larder, where not only can you enjoy some locally sourced and fresh food, but you can also admire one of their art exhibitions on display inside. Exhibitions change regularly and feature a variety of arts from local artists and those further afield.
For a period setting, Miller Arcade is well worth a visit. Constructed in 1899, and standing proud as a Grade II listed Victorian building, it is a real architectural gem housing a variety of food options. You're spoilt for choice when it comes to food and drink in the city centre, whether it's a South American coffee from Cafuné or authentic Mediterranean bites to eat from GreeKouzina. Make sure to check out our Food and Drink Directory to find what suits you.
If you'd like your lunch or a refreshment on the go then be sure to drop in at Preston Markets. Here you can also pick up locally brewed beers and distilled gin from Priest Town Brewing's Box Market stall.
For afternoon activity ideas, the Ribble Steam Railway and Museum can be found in the heart of Preston's historic docklands. Whether you're a keen steam enthusiast or just looking for an interesting trip with the family, you can be sure to bag a memorable experience amid Lancashire's world famous industrial heritage.
For rainy days, retire to one of Preston's Halls or Towers. Choose between the stunning medieval settings at Samlesbury Hall, and the charming Hoghton Tower. These beautiful period buildings are a haven for heritage and architecture lovers.
Evening
Roll out the cultural theme into the evening with a visit to the Preston Playhouse. The cosy venue offers quality amateur dramatics and guest performances, right in the heart of Preston. Thanks to its central location, you'll find a range of restaurants nearby to help round off your evening with a meal and drinks.
Also nearby, The Continental is a venue oozing with music and culture. Here you can catch a variety of performances, from spoken word and theatre to live music and film, all accompanied by the venue's quality food and craft drinks.
#MyPreston - Share your experiences
Share your Preston adventures and discover new places to enjoy using #MyPreston.
Map address points for Cultural Preston Itinerary
Cenotaph War Memorial, 4 Cheapside, PR1 2AP.
Preston Markets, Earl Street, PR1 2JA.
The Larder, 50 Lancaster Road, PR1 1DD.
Miler Arcade, Lancaster Road, PR1 1DA.
Cafuné, 35 Market Street, Preston, PR1 2AR.
Paluca's, 5 Guildhall Street, Preston, PR1 3NU.
Ribble Steam Railway, Chain Caul Road, PR2 2PD.
Preston Docklands, Mariners Way, PR2 2YN.
Samlesbury Hall, Samlesbury, PR5 0UP.
Hoghton Tower, Hoghton, PR5 0SH.
Preston Playhouse Theatre, Market Street West, PR1 2HB.
The Continental, South Meadow Lane, Preston, Lancashire, PR1 8JP.