Chinese New Year 2022 in Preston
Posted: 18 January 2022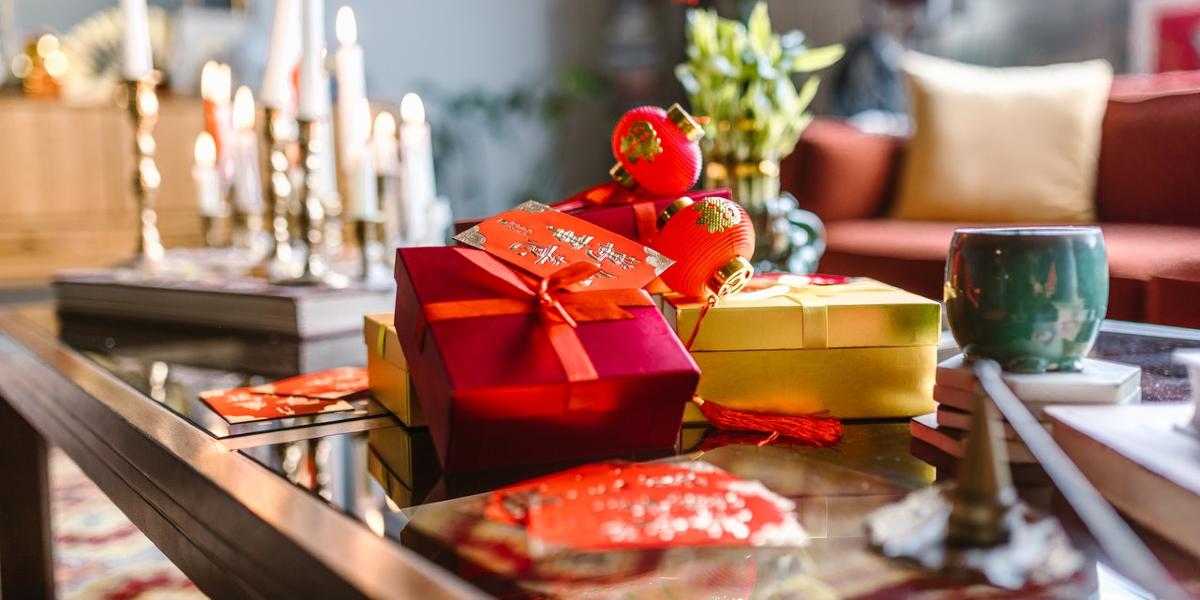 Chinese New Year 2022, Tuesday 1 February, brings the Year of the Tiger. The Chinese zodiac sees the Tiger as a symbol of strength, braveness, and exorcising evils.
Usually the festival can be celebrated across numerous Preston venues, with lion dancers and Chinese crafts. However, due to Covid-19, most public events are not taking place in the city this year. However, there are a handful of workshops to enjoy from The Harris and the Confucius Society (more details coming soon) as well as a beautiful display of Chinese lanterns along the city centre high street.
Make sure to also visit The Harris' Chinese New Year blog from the previous year, featuring many interesting videos and activities. The blog includes videos which tell the story of Chinese New Year as well as individual videos taking a look at historic Chinese books, Tai Chi, and traditional Chinese New Year dance. Creative activities also include Chinese Calligraphy, lantern making, paper cutting, and painting - so get stuck in!
Chinese restaurants
Why not also celebrate Chinese New Year by visiting one of Preston city centre's popular Chinese restaurants.
King Dumpling
King Dumpling is - you guessed it - the place to go for delicious and authentic Chinese dumplings. Centrally located, you can enjoy a range of mouthwatering dumplings to tuck into. The restaurant also serves authentic Northern Chinese hot dishes and Chinese Tea. Vegetarians and vegans are catered for at King Dumpling, with their own dedicated menu to choose from.
Mr Lam
Mr Lam is located at Preston Guild Hall and specialises in Cantonese cooking. Their menu includes a range of bao buns, noodles, soups, rice dishes, and dedicated vegan and vegetarian dishes.
Roasta
Roasta can be found just on the outskirts of Preston city centre, serving up delicious and authentic Cantonese food and drink. This little restaurant is perfect for some casual dining out and includes vegetarian options.
Tang Restaurant
Tang Restaurant can be found not far from the city centre, in Ashton. The large restaurant serves Chinese Dim Sum, and Cantonese and Sichuan cuisine. You can also celebrate in style with a private karaoke function room.
Chinese shopping
Head to Preston city centre for a spot of Chinese shopping. The following stores stock Chinese dishes, sauces, desserts, and traditional New Year treats and decorations!
MEIZ Oriental Supermarket
MEIZ Oriental Supermarket is located in Fishergate Shopping Centre. Here you can find a wide range of Chinese frozen foods, vegetables, condiments, and desserts - including Mochi.
Far East Oriental Food Store
Far East is located just a short stroll from Preston city centre, in the student area. The store has a wide range of Chinese sweets, frozen foods, desserts, and traditional New Year decorations and homewares.
More things to do in Preston
Continue the celebrations in Preston with a number of activities and entertainment venues to choose from. Catch a show or film at either Vue Cinema, at the Capitol Centre, or at Odeon Cinema, at Preston Docks. Or, why take the family for a day out at either Level Entertainment Complex, in Preston city centre, or The Flower Bowl Entertainment Centre, on Garstang Road.
Map addresses for Chinese New Year 2022 in Preston
King Dumpling, 89 Lancaster Road, Preston, PR1 2QJ.
Mr Lam, Lancaster Road, No.2, The Guild Hall, Lancaster Road, Preston, PR1 1HT.
Roasta Preston, 43 Plungington Road, Preston, PR1 7EP.
Tang KTV, 241 Fylde Road, Ashton-on-Ribble, Preston, PR2 2NH.
MEIZ Oriental Supermarket, Unit 2. 10A, Fishergate Shopping Centre, Preston, PR1 8HJ.
Far East Oriental Food Store, 33-35 Moor Lane, Preston, PR1 7AT.