International Women's Day 2022 in Preston
Posted: 25 February 2022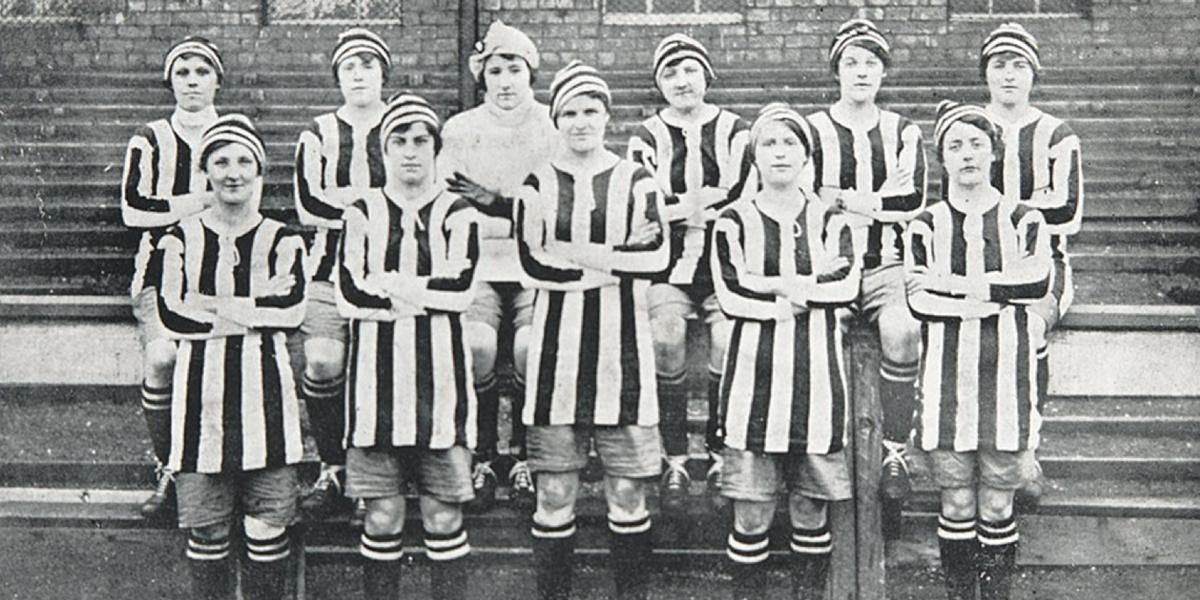 With International Women's Day 2022 round the corner - Tuesday 8 March - it seems only fit to celebrate the achievements of some of Preston's greatest women in history. Rejoice in their remarkable stories and discover what events are taking place around the city, where you can learn even more about the great women of Preston's past.
Edith Rigby
Perhaps one of the most famous of Preston's Suffragettes, Edith Rigby was born in 1872 and moved to 28 Winckley Square after marrying her husband Charles Rigby.
From an early age Edith questioned the differences between working class and middle class women, leading to her become an advocate for women's rights later in life and working hard to improve the lives of women and girls in the local mills. In 1899 she founded St Peter's School, which allowed girls to meet and continue their education beyond the age of 11. In 1905 she joined the Independent Labour Party, forming a branch of the Women's Labour League in Preston one year later.
Edith was also critical of how her neighbours treated their servants. Though the Rigbys had servants themselves, they allowed them to eat in the dining room and didn't make them wear a uniform. At one point Edith disguised herself as a servant in London to see how they were treated. This lasted for two weeks before her husband and a private investigator tracked her down and brought her home.
In 1907 Edith formed the Women's Social and Political Union in Preston, adopting more radical methods of trying to bring about change for women. Her militant activity led to her being arrested at least seven times. The most notorious of her campaigns took place in 1913 where she planted a pipe bomb in the Liverpool Corn Exchange. She turned herself in two days later after forgetting to put the Suffragette banner on the bomb, wanting everyone to know who was behind it. Due to this crime and other crimes, including arson, Edith was incarcerated for nine months, leading her to go on a hunger strike.
Over the years Edith continued to remain devoted to a life rejecting conventional beliefs about women. This led to her being the first known woman to ride a bike, along with many other efforts that helped to improve the lives of women and give them equal voting rights.
Edith's house on Winckley Square can be seen by following the Preston Blue Plaque Trail.
Beatrice Blackhurst
Beatrice Blackhurst was born in Goosnargh in 1869. By 1911, Beatrice was married to Alfred Blackhurst and moved to 29 Ribblesdale Place. She dedicated her time to volunteering on committees that supported welfare issues, especially those concerning women and children.
Beatrice also became a Suffragist, campaigning peacefully for the right to vote. She was also the secretary of the Preston branch of The Conservative and Unionist Women's Franchise Association.
During WWI the National Union of Women's Suffrage Societies sought to provide relief from the distress the war was causing for women and children. Beatrice became part of this, providing support to mothers and providing assistance to Preston's Belgian refugees from the war. She also helped set up the Infant Welfare Association in 1915, with clinics opening in various locations in the city.
The most notable of Beatrice's achievements was being a founding member of Preston Sailors' and Soldiers' Free Buffet. The buffet was set up in response to many soldiers and sailors passing through Preston Train Station on their way to training and deployment to the front line. It helped provide these soldiers and sailors with refreshments and food 24 hours a day, 7 days a week. Pillows and blankets were also offered to them so they could sleep on wooden benches where a label was attached to them to alert the women of the time they needed to be woken.
Men wrote letters of thanks for the kindly welcome and comforts of the buffet, with its reputation being discussed as far away as France and Egypt.
"She was prominent in the Women Suffrage movement, though not militantly. Preston Conservatism, the municipal clinics, the sailors' and soldiers' buffet on the railway station in the Great War, the NSPCC and the Cancer Campaign provided outlets for the energy with which Mrs Blackhurst undertakes all to which she sets her hand" - Lancashire Evening Post, 1939.
To see where Beatrice Blackhurst lived and where her family's business still sits today follow the Beatrice Blackhurst Trail.
Dick, Kerr Ladies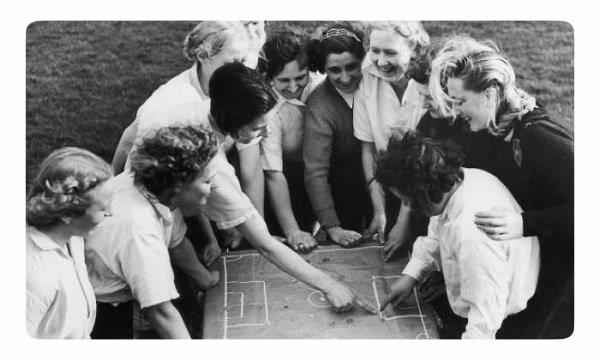 Preston's Dick, Kerr Ladies formed in 1917 at the munitions works Dick, Kerr & Co Ltd. They played their first game at Preston North End's Deepdale ground against Coulthards factory, beginning their journey in shaping women's football.
The team's success grew rapidly and by 1921 they were booked to play an average of two games a week all over the British Isles. The team still managed to play over 60 games that year whilst working full time in the factory, being watched by almost 900,000 people throughout the country.
Bad news came for the team when those within the national game felt increasingly threatened by the large number of spectators the women were attracting. The FA claimed to have received complaints and it was suggested that football was dangerous for women and that it could affect their fertility. On 5 December 1921 the FA banned the girls from using league grounds. But in spite of this prejudice the Dick, Kerr Ladies went on to play over 800 games of football in the UK and abroad, raising over £180,000 for charity - a figure that today would be worth excess of £10 million.
The team continued to play football against all the odds, playing throughout the 1920s and 1930s. They also played matches in the USA and claimed to be World Champions due to their impressive record. In 1937 they were challenged to this title by Edinburgh Ladies, the champions of Scotland. The Championship of the World match took place against Edinburgh Ladies, with the Dick, Kerr Ladies living up to their claims and winning the match 5-1.
After being put on hold during WWII, the team resumed playing on through many challenges up until 1965 when they were forced to disband due to a lack of players.
The Dick, Kerr Ladies were reunited for the first time since their disband at The Lancashire Trophy in 1992. The team's famous name began to capture the public's attention again, and the following years saw them receive long overdue recognition. You can see the memorial dedicated to the team at Deepdale Stadium and a commemorative plaque on Ashton Park.
International Women's Day events
Join in with these fantastic events around International Women's Day, celebrating the women of Preston's past.
International Women's Day 2022 Celebration
Date: Tuesday 8 March
Time: 11am - 3pm
Location: The Haven
This special event includes guest speakers, a raffle, activities, and much more. So come on down, meet new people, learn more about services in the area and celebrate women!
Extraordinary Pioneer Women of Winckley Square
Date: Wednesday 9 March
Time: 7pm - 8.30pm
Location: Preston Central Methodist Church
Winckley Square women who broke boundaries imposed on their sex and blazed a trail, only for their achievements to be largely forgotten until now. Hear their stories and get acquainted with the women pioneers who were 'female firsts' for Preston.
To book visit Eventbrite - Extraordinary Pioneer Women of Winckley Square.
Women's Plights not Women's Rights in the 19th Century: Guided Walk
Date: Tuesday 15 March
Time: 2pm - 3.15pm
Location: Winckley Square
An exciting new walk based on recent research of how some women of Winckley Square suffered at the hands of men. Much of what we take for granted in terms of equal rights is actually very recent.
To book visit Eventbrite - Women's Plights not Women's Rights in the 19th Century.
Map addresses for International Women's Day 2022
The Haven - Central Lancashire, Blanche Street, Ashton-on-Ribble, Preston, PR2 2RL.
Preston Central Methodist Church, Lune Street, Preston, PR1 2NL.
Winckley Square, Preston, PR1 3JQ.