Lancashire Fringe Festival Returns for 2022
Posted: 8 April 2022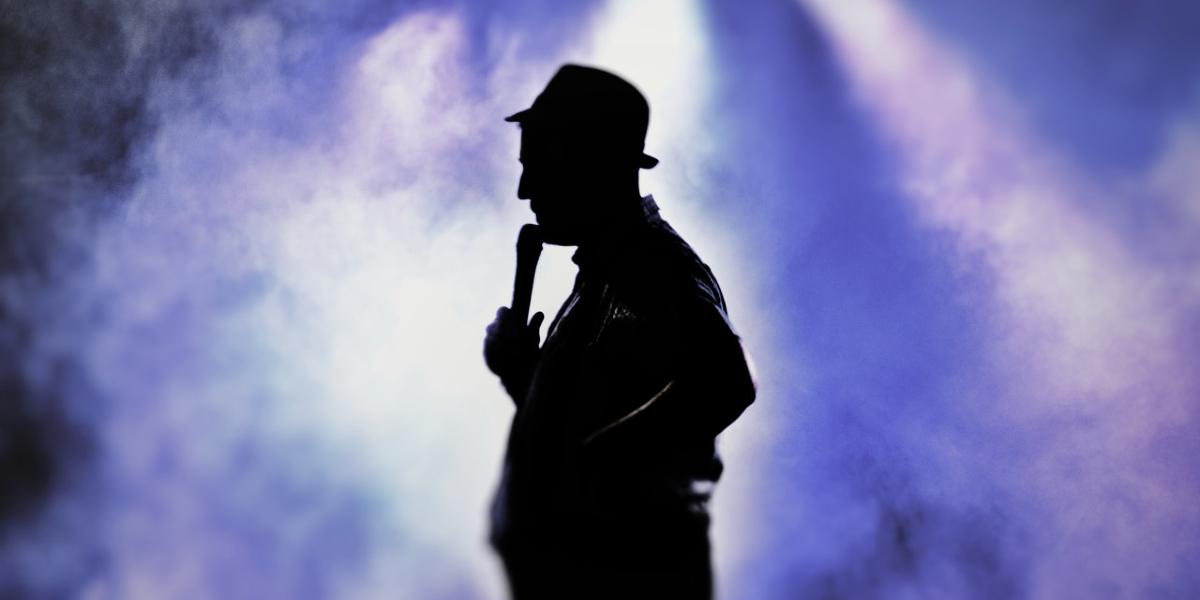 Lancashire Fringe Festival brings an exciting variety of performances to Preston city centre this April and May. Starting Tuesday 26 April, the city will be alive with theatre and comedy - a welcome return of art and culture to the city!
This year will be the Lancashire Fringe Festival's third year. All the festival's performances are free, with the exception of one theatre performance Jeremiah. The rest of the festival will operate as a 'pay what you decide', with no tickets required.
With over 25 performances across four weeks, Lancashire Fringe Festival has your Spring entertainment covered. So, check out the line-up and get into the festival spirit.
What's on this Lancashire Fringe
Lancashire Fringe Festival aims to introduce new audiences to live performance and theatre, which is why all but one show is free to attend. Pay What You Decide donations are welcome at the end of each performance.
The Regulars (12+) Comedy Performance - Tuesday 26 April, 8pm
The Regulars, by Teatro Vivo, will be performed at Vinyl Tap. The show has been specifically designed for performance in pubs and celebrates the outlandish, sometimes incredibly stories, you hear over a pint.
Have you ever wondered who might have nursed a pint at this table before you? Who propped up the bar a decade ago? Or who stood in front of that fireplace telling tall tales 200 years back? Pull up a stool, lean in close, and as the drinks flow you might start to wonder how blurred the lines are between fact and fiction...
For more details see .
Stand-Up Comedy and Storytelling (16+) - Saturday 30 April, 7.30pm
Head to The Larder for this true storytelling event and comedy performance. The evening will begin with open-mic, where performers are asked to speak for a maximum of five minutes. Whether funny, sad, inspiring, or shocking, each story must be from the performer's own life.
Storytelling will be followed by two up-and-coming comedians talking about trying (and failing) to be functioning human beings. Love. Nervous breakdowns. That time Jess sh*t herself on a bus. Full disclosure: some of it's unfinished. But, after everyone sharing their failures, you'll definitely come out of this feeling better about yourself. Come for the ego-boost, stay for the jokes!
For more details see .
NoMad Theatre Performance - Tuesday 3 May, 8pm
Performed at The Continental, NoMad is a dizzying, poetic journey through one woman's true experience of homelessness and mental health hospitalisation.
A young woman is taking shelter from a sudden storm underneath a large tree. She does not know where she is, how she got there, or where she is going. The contents of her rucksack barely give her any clues, so she relies on the fractured memories that flit back into her mind bit by bit as the rain gradually filters through the leaves and it becomes harder and harder to avoid the question: do I have somewhere to sleep tonight?
For more details see .
It is What it Isn't Comedy Performance - Wednesday 4 May, 8pm
Join award-winning comedian Cheekykita on a one-woman Tour de Force nonsense ride at The Continental.
Cheekykita, who has shared bills with Alan Davies, Robin Ince, Simon Munnery, Tony Law, Harry Hill and Spencer Jones, is a Prague Fringe 2014 award-winner and has performed her peculiarly charming brand of comedy in and around the UK and abroad and at The BBC tent at Edinburgh Fringe.
For more details see .
Fonda Cox Comedy Theatre - Wednesday 4 May, 9pm
Drag cabaret at The Continental. Fonda Cox is an international cabaret legend who has performed for 19 years around Europe and beyond. She's a warm queen that gets to know her audience whilst regaling them with witty anecdotes and high energy live vocals.
For more details see .
A Whole Lotta Roses - Thursday 5 May, 8pm
Join Richard Atkinson at The Larder for a swashbuckling examination of the Wars of the Roses. Richard will examine the key aspects of the conflict and link them to the modern day. From Richard Duke of York to the current Duke of York and Jane McDonald. Take a sideways look at history in the historic setting of Leicester's Guildhall. The characters, the battles, the fake marriages, princes, princesses, disappearing children, the fun is endless!
For more details see .
How to be a Better Human (14+) Spoken Word - Tuesday 10 May, 8pm
How to Be a Better Human is a spoken word comedy about grief, loss, and self-acceptance, taking place at the Stanley Arms. It tells Chris' story of losing two of the biggest relationships in his life - Dad and Wife - in the space of a few months. It finds the lightness and humour in death, loss, and divorce, exploring how they help us become better at empathising, connecting, and understanding; how we can lose everything and still find the strength to rebuild; how growing a beard can be the best decision of your life; and why some hedgehogs are absolute d*******s.
For more details see .
Lancashire Monologues - Wednesday 11 May, 8pm
Lancashire People's Theatre present Lancashire Briefs at The Continental - a series of brand new monologues by Lancashire writers, performed by Lancashire actors.
Lancashire Briefs has an explosive debut in 2019, where 14 monologues were performed across two nights to the biggest audiences of the festival. In 2022 Lancashire People's Theatre will perform on one mesmerizing night at the Continental's Boatyard theatre space.
The brand new monologues are written by Lancashire writers and are based on the theme 'About Last Night...'
For more details see .
Eugene (14+) Comedy Theatre - Thursday 12 May, 8pm
An interactive comedy theatre show about Artificial Intelligence at The Continental.
In the not too distant future, millionaire and inventor (think Elon Musk with a further attitude problem) 'Hugh' from Hubris Industries is launching the first superhuman artificial intelligence at a press conference. And you're invited.
'Eugene' is a show about what happens when we give technology the power over us, with an anthropomorphic power point. Think The Terminator does a Ted Talk with Steve Jobs.
This is a comedy theatre show, with integrated captioning, that allows the audience to choose between two alternate endings...
Please bring your smart phone for the full Eugene experience.
For more details see .
Suzy Homemaker (16+) - Tuesday 17 May, 9pm
Don't miss this dance/theatre performance at The Continental.
The term 'Suzy Homemaker' is used as a derisive reference to any woman with habits linked to stereotypical domestic activities traditionally done by women. Suzy Homemaker was a line of miniature functional toy household appliances produced by Topper Toys, and launched in 1966. It taught girls how to be the perfect housewife, just like their mother. In this performance we see women throughout history trapped in a role they did not ask for, they had no choice. Domestic Bliss quickly turns into a distorted nightmare.
For more details see .
Jeremiah (14+) - Thursday 19 May, 8pm (£8)
An explosive new show with live music from award-winning storyteller Jack Dean, taking place at The Continental.
Jeremiah tells the incredible true story of the much-misunderstood Luddite rebellion - a movement that spanned the whole of northern England and had more British soldiers fighting it than Napoleon. Jack Dean brings these rambunctious characters to life as he delivers a fast paced lyrical opus.
For more details and how to book see .
Big Festival Saturday - Saturday 21 May
Expect pop-up performances and surprise shows and experience Preston's city centre like never before.
The Sleepover Poetry Performance - Saturday 21 May, 10.30am
'The Sleepover' is a modern fairytale; a re-imagining of 'The Princess and the Pea', taking place at The Larder. The poetry performance, storytelling, and interactive family workshop is great for children 4-10 and adults of all ages.
Elouise goes to sleep at her Dad's house every Saturday night. One Saturday it seems like something magic has happened and she must save the day! Will Elouise wake Daddy up from a pretty long sleep? Will she find a way to conquer her fear of a black dog called Prince?
For more detail see .
Martin Kiszko Poetry Performance - Saturday 21 May, 12pm
Serving and Saving the Planet through the Power of Poetry! Catch Martin Kiszko at The Larder.
Martin Kiszko is the 'UK's green poet' — a moniker given to him by audiences around the world. Martin's climate emergency campaign began in 2009 with the publication of his first books Green Poems for a Blue Planet and Verse for the Earth in 2013. His one-man show, Green Poems for a Blue Planet, has been performed from LA to China, Dubai to India, and from the Edinburgh Fringe to the Royal Albert Hall. The books and show are illustrated by Wallace & Gromit creator Nick Park.
For more details see .
Oliver Lavery: Trickster Makes This World (14+) Theatre Performance - Saturday 21 May, 6pm
Written and performed by Oliver Lavery, taking place at Once Was Lost. The Trickster is common to many mythologies; always ruining everything for everyone with his silly pranks, but somehow managing to make the world a better place almost by accident.
For more detail see .
Bróccán Tyzack-Carlin: Turtle (14+) Spoken Word - Tuesday 24 May, 8pm
Award-winning wordboy Bróccán Tyzack-Carlin presents a new hour of stand-up comedy and poetry about all sorts of stuff at the Stanley Arms. Sex toys, turtles, and the intersection of Marx and the Spice Girls get a look in this time. People will call this spoken word, but all words are spoken if you say them. Turtle intersects poetry and comedy with surreal storytelling to take a good look at the modern world.
For more details see .
About the Lancashire Fringe Festival
Now in its third year, the Lancashire Fringe Festival brings internationally acclaimed shows to Preston, alongside emerging local talent. The festival focuses heavily on developing new talent and often gives performers their first platform to write and perform.
Preston is already the unlikely centre for hard-hitting contemporary performance, having developed cult status among the performance community through platforming shows like Louise Orwin's Oh Yes Oh No; Joana Nastari's F*ck You Pay Me; Katie O'Brien's Catch 22 Years; Joanne Tremarco's Woman Who W*nk; and Blackpool, What a Sh*t Place to Die. The Lancashire Fringe has played a major part in developing this status.
The festival is funded by the Arts Council England, with financial backing from insurance brokers UK & Global and Lancashire-based Conlon Construction. This year's 'pay what you decide' system helps encourage and introduce new audiences to live performances and theatre. Two performance nights will be in community locations to further encourage audiences to come along and experience contemporary and cult performances.
The festival's organiser, Garry Cook, has been working closely with independent venues and performers to make this year's festival as exciting as possible. This year's festival also includes a collaboration with rural and library touring network Spot On Lancashire and Inn Crowd who have brought UK touring shows The Regulars and Jeremiah to the city.
For more on The Lancashire Fringe visit Enjoy the Show.
More events in Preston
With the weather starting to heat up, so is our Events Calendar. Make sure to take a peek at upcoming events and festivals for an unforgettable 2022.
Map addresses for Lancashire Fringe Festival 2022
Vinyl Tap, 28-30 Adelphi Street, Preston, PR1 7BE.
The Larder Cafe Preston, 50 Lancaster Road, Preston, PR1 1DD.
The Continental, South Meadow Lane, Preston, PR1 8JP.
Stanley Arms, 24 Lancaster Road, Preston, PR1 1DA.
Market Street Social - (Once Was Lost - Bar), 131 Market Street West, Preston, PR1 2HB.