The 2022 Vegan Guide to Eating Out in Preston
Posted: 11 January 2022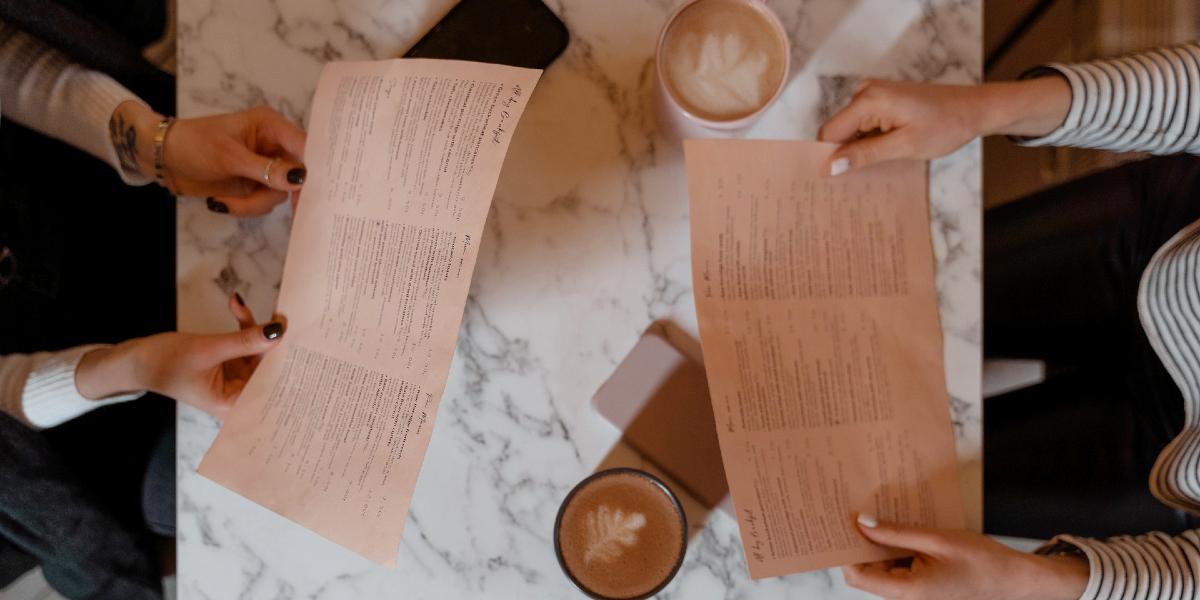 Your search for delicious vegan food in Preston just got easier. This handy guide features some of the city centre's most vegan-eriffic venues, perfect for tucking into a vegan breakfast, lunch, dinner, or for grabbing a light bite.
Whether you're a long-term vegetarian, vegan - or you're new to the game - you can grab vegan versions of all your favourite dishes as well as explore new, fresh, and adventurous flavours. Eating out vegan just got a whole lot tastier.
Breakfast and lunch
If you're looking for somewhere to meet for a catch up and a bite to eat then look no further than Preston's café scene.
Brew + Bake
Located in Preston Markets, let start your day with a full vegan or vegetarian breakfast. Lunchtime is also catered for, with a seasonal changing menu created from fresh ingredients and catering to vegetarian and vegan diets.
Cafuné
Overlooking Preston's Flag Market, Cafuné offer an array of vegetarian and vegan options bursting with the flavours of South America. From fruity breakfast smoothie bowls to zesty lunch options from Colombia and Venezuela, there are oodles of choices to team with South American teas, smoothies, and unique vegan coffees.
Rise.
The home of brunch, Rise. features a laid back atmosphere where you can eat in or take away. Their menu has multiple vegan options, perfect for light bites or something to keep you fuelled for the day.
Ravenous
A cosy and friendly café located down Cannon Street, Ravenous boasts an ample selection of breakfast and lunch options to enjoy alongside smoothies and fruit juices. The accommodating staff are more than happy to cater for your tastes and dietary requirements, with a variety of seriously tasty vegan options available, including a vegan full English breakfast.
Fino Tapas
Vegan sharing just got easier, thanks to an array of vegan share plates available at Fino Tapas. The restaurant's lunch menu has plenty of indulgent options, with its city centre location making it an easy visit.
Bob and Berts
With an extensive choice of vegan options, Bob and Berts can be enjoyed morning to evening, with breakfast served all day for late rousers. The café's renowned coffee and relaxed vibe makes it ideal for casual vegan dining.
Town House Coffee and Brew Bar
Town House Coffee and Brew Bar provides a fresh and modern surrounding down Preston's Friargate. The café serve up some seriously tasty dishes for breakfast and lunch, many with vegan alternatives which don't skimp on the flavour. All this can be washed down with vegan teas, coffees, and smoothies.
Coco's Soul Food
Known for their extensive menu and flavours from around the world, is a fool-proof lunchtime option for vegan diets. The restaurant serves a wide variety of vegan dishes, renowned for their quality and moreish flavours, available to eat in or take away. When visiting, make sure to also check out Coco's daily specials board.
Origin Juice and Brew Bar
Origin Juice and Brew Bar is just a stone's throw away from Preston's train station. Their homemade vegan options are enough to make you drool, to be enjoyed alongside a vegan coffee or a scrumptious smoothie. The café serves breakfast, lunch, and tasty vegan cakes and treats.
Rosemary on the Park
The ideal place for a spot of lunch after a walk in Moor Park, Rosemary on the Park is a friendly café, happily catering to vegan diets. As well as making a fantastic lunch visit, the café also serves sweet vegan snacks and vegan alternatives to ice cream on a hot day. Even better, the café is dog-friendly, with doggy snacks available to buy too, so you can share the experience with your pooch.
Evening meals and nibbles
Enjoy either casual or fine dining at some of Preston's restaurants, pubs, and bars - all catering to vegan and vegetarian diets.
Mr Lam
Serving up authentic Cantonese food, Mr Lam has many vegan options to ponder over. Here you can enjoy your favourite Chinese dishes without compromising on the flavour.
Wings & Beer Co.
Located down Cannon Street, Wings & Beer Co. is the perfect place for some hearty grub. The sports bar has a fantastic selection of drinks as well as unique and mouth-watering dishes. Tuck into some vegan wings, enjoy a classic falafel burger, or sample the seriously tasty vegan hot dog, there are plenty options to get your stomach growling.
Forum
Forum offers a relaxed and elegant dining experience along the cobbled Winckley Street. The bar and kitchen's evening menu features vegetarian and vegan small plates and main dishes, inspired by flavours from around the world.
1842 Restaurant and Bar
1842 Restaurant and Bar is the place to go for some hearty and tasty vegan dining. Ranging from small bites and small plates to big plates and desserts, this mouth-watering menu ensures you don't have to compromise on taste.
La Neta
For fans of Mexican food, look no further than . This down to Earth and vibrant restaurant serve a healthy selection of vegan options in the form of Mexican favourites such as burritos, tacos, and loaded nachos.
KimJi Korean Restaurant
Tucked down Winckley Street and packed full of authentic Korean flavours, KimJi is a quaint restaurant with a lot to offer. Choose from a number of tofu and vegetable dishes to satisfy your hunger and your taste buds.
Pizza Express
Located down Winckley Street, Pizza Express invites you to fill up on their vegan pizzas made with vegan cheese and an assortment of tasty toppings. The restaurant also serves up vegan starters, sides, desserts, and drinks.
Slug and Lettuce
Centrally located, Slug and Lettuce Preston have their own vegan and vegetarian menu, suitable for evening meals or casual nibbles with drinks. Their dedicated menu also features desserts and a vegan sharing platter.
PLAU
PLAU can be found along Preston's Friargate. The elegant venue's menu features a generous helping of vegan options, from breakfast and lunch to evening meals and small plates. Their unique and flavourful menu can be accompanied with a selection of vegan-friendly beers, gins, and cocktails.
Roper Hall
Perfect for some casual dining with friends, Roper Hall boasts more vegan options than you can shake a stick at. You'll be spoilt for choice with these mouth-watering mains, sides, and desserts.
King Dumpling
King Dumpling serve authentic northern Chinese cuisine and boast their own vegan menu to ponder over. Choose from a wide range of hot and cold dishes and, of course, tasty vegan dumplings.
The Adelphi
The Adelphi is a favourite pub amongst students and can be found just at the end of Friargate. The pub's menu is jam-packed with vegan choices, including a vegan or vegetarian breakfast, hearty main dishes, and sinful sides.
The Ferret
The Ferret , just a short stroll from Preston city centre, is a bar stocked with craft ales and ciders and a menu that will have your mouth watering. There are a number of hearty options for both vegetarians and vegans, including burgers, hot dogs, and hoagies.
The Ginger Bistro
Located along Garstang Road, The Ginger Bistro have a modest selection of vegan options packed with flavours from around the world. For a down to Earth, yet elegant, evening dining experience then The Ginger Bistro is the place to go.
More places to eat and drink in Preston
The delicious food doesn't end here, check out our Food and Drink directory for more places to eat and drink in Preston, including food for on the go.
Map addresses for A Vegan's Guide to Eating Out in Preston
Breakfast and lunch
Brew + Bake, Preston Markets, Earl Street, PR1 2JA.
Cafuné, 35 Market Place, Preston, PR1 2AR.
Rise, 15 Miller Arcade, Preston, PR1 2QY.
Ravenous, 12 Cannon Street, Preston, PR1 3NR.
Fino Tapas, 38 Guildhall Street, Preston, PR1 3NU.
Bob & Berts Preston, 82 Fishergate, Preston, PR1 2NJ.
Town House Coffee and Brew Bar, 62 Friargate, Preston, PR1 2AT.
Coco's Soul Food, 88 Friargate, Preston, PR1 2ED.
Origin Juice and Brew Bar, 24 Fishergate Hill, Preston, PR1 8JB.
Rosemary on the Park, Pavilion, Moor Park, Preston, PR1 6AU.
Evening meals and nibbles
Mr Lam, Preston Guild Hall, Lancaster Road, PR1 1HT.
Wings & Beer Co., 37-38 Cannon Street, Preston, PR1 3NT.
Forum, 16 - 17 Winckley Street, Preston, PR1 2AA.
1842, Lune Street, Preston, PR1 2NN.
La Neta, 15-16 St Wilfrid Street, Preston, PR1 2US.
KimJi, 12 Winckley Street, Preston, PR1 2AA.
Pizza Express, 15-16 Winckley Street, Preston, PR1 2AA.
Slug & Lettuce Preston, 144-146 Church Street, Preston, PR1 3AB.
PLAU, 115 Friargate, Preston, PR1 2EE.
Roper Hall, Friargate, Preston, PR1 2EE.
King Dumpling, 89 Lancaster Road, Preston, PR1 2QJ.
The Adelphi, 43 Fylde Road, Preston, PR1 7DP.
The Ferret, 55 Fylde Road, Preston, PR1 2XQ.
The Ginger Bistro, 333 Garstang Road, Fulwood, Preston, PR2 9UP.