Where to Get Your Pancake Fix in Preston
Posted: Friday 25 February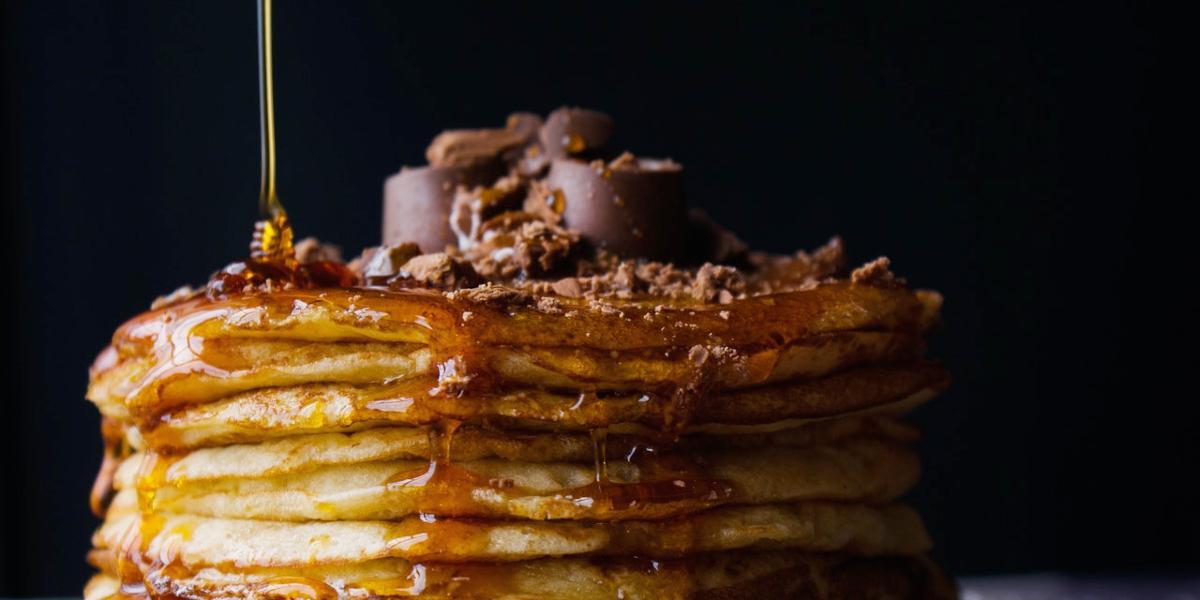 This Pancake Day - Tuesday 1 March - why not sample some delicious pancakes at one of Preston's cafes or dessert houses. Treat yourself to fruity pancakes, savoury pancakes, or sinfully sweet pancakes; all the options are there to suit everyone's tastes. Once you've decided which pancakes tickle your fancy, it's time to decide if it's pancakes for breakfast, lunch, dinner...or maybe all three.
Pancake stacks
Why have one pancake when you can have many? Load them with a variety of toppings and you have the perfect treat.
Haute Dolci
Location: Miller Arcade
Contact: 01772 252707
Haute Dolci allow you to create your own pancake stacks this pancake day. Load them with all kinds of toppings, sauces, and ice cream to create the ultimate pancake day stack designed for you. The dessert house is open 10am until midnight, so you can enjoy their pancakes any time of day and night.
Bob and Berts
Location: Fishergate High Street
Contact: 01772 970147
Bob and Berts have all the pancake options you could possibly wish for. Their stacks cover savoury, sweet, and even a mix of both! This includes their pulled pork and chorizo stack, their Nutella stack, and their berry stack. Tuck into these delicious stacks for breakfast, lunch, dinner, or just as a Pancake Day snack.
Saladishy
Location: Fishergate High Street
Contact: 01772 822299
Saladishy is the perfect place to visit for those wanting a treat without loading up on the calories. Their all-day pancake stack features cream cheese, strawberries, blueberries, raspberry coulis, and pistachio. All the taste with less of the guilt.
Pancakes with a difference
Mix it up this pancake day and introduce your taste buds to some new flavours you won't regret.
Cafuné - South American café
Location: Market Street, city centre
Contact: cafunesa@gmail.com
Cafuné treat you to another level of pancake. Their yellow cornmeal pancakes have a light popcorn flavour and can be enjoyed with their own combinations of banana and Biscoff or berries with chocolate and granola crumble.
Heavenly Desserts Crepes
Location: Cheapside, city centre
Contact: 01772 822254
Go the extra mile this pancake day and enjoy a decadent crepe from Heavenly Desserts. The dessert house's crepes can be enjoyed with a combination of toppings and sauces such as banoffee, Nutella, white chocolate, or fruit - all topped off with a delicious scoop of Gelato.
Indulge Desserts Takeaway Crepes
Location: Lune Street, city centre
Contact: 01772 556906
Don't want to go out for your pancakes? Well now you don't have to. Indulge Desserts deliver their hearty crepes to your door, or you can collect from their store. You can completely personalise your crepes, with an array of mouth-watering sauces, toppings, and ice creams to choose from.
Kaspa's Crepes
Location: Fleet Street, city centre
Contact: 01772 204472
Kaspa's cover all kinds of crepes to enjoy inside or to take away. From the classic sugar and lemon crepe, to an all-out chocolate feast, choose from a variety of tempting options. For those who want to push the boat out, Kaspa's also boast a large selection of Gelato which can be added to your crepe.
More places to eat and drink
Preston's fantastic offering of places to eat and drink doesn't end here. For more cafes, restaurants, bars, and coffee houses check out our Food and Drink directory.
Map addresses for Pancakes in Preston
Haute Dolci, 18 Miller Arcade, Preston, PR1 2QY.
Bob & Berts Preston, 82 Fishergate, Preston, PR1 2NJ.
Saladishy, 93 Fishergate, Preston, PR1 2NJ.
Cafuné, 35 Market Street, Preston, PR1 2AR.
Heavenly Desserts, 5 - 6 Cheapside, Preston, PR1 2AP.
Indulge Desserts, 5 Lune Street, Preston, PR1 2NL.
Kaspa's. 7 Fleet Street, Preston, PR1 2UT.