Clip 'n Climb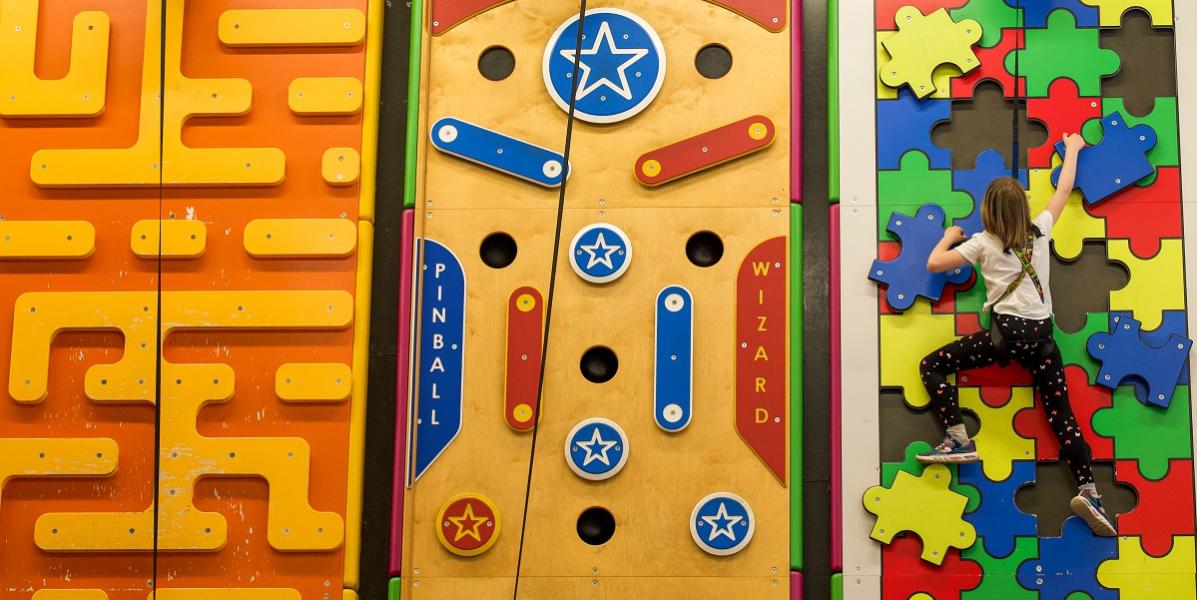 Stepping aside from the conventional climbing scene, Clip 'n Climb delivers a fun experience for both kids and adults aged four and upwards.
With no climbing experience necessary, you can enjoy 20 unique climbing activities of various designs and difficulties, challenging your agility and courage.
On top of climbing, Clip 'n Climb also have a soft play area for kids under four, a café, and special attractions - guaranteeing entertainment for all the family.
Special sessions
With Clip 'n Climb's special toddler sessions, group bookings, and even fitness classes, everyone can get in on the action and enjoy something a little different from the norm.
Parties and corporate
Liven up your party or corporate event with a memorable trip to Clip 'n Climb. From networking and team building to birthdays and other celebrations, what better place to host your event.
How to book
For how to book, prices and opening times visit Clip 'n Climb Preston - Booking.
Follow on social media
#MyPreston - Share your experiences
Share your Preston adventures and discover new places to enjoy using #MyPreston.
This is our Preston. This is your Preston. This is #MyPreston.
Map address for Clip 'n Climb
Clip 'n Climb Preston, 1b Wyder Court, Millennium City Park, Preston, PR2 5BW.