Multiverse Virtual Reality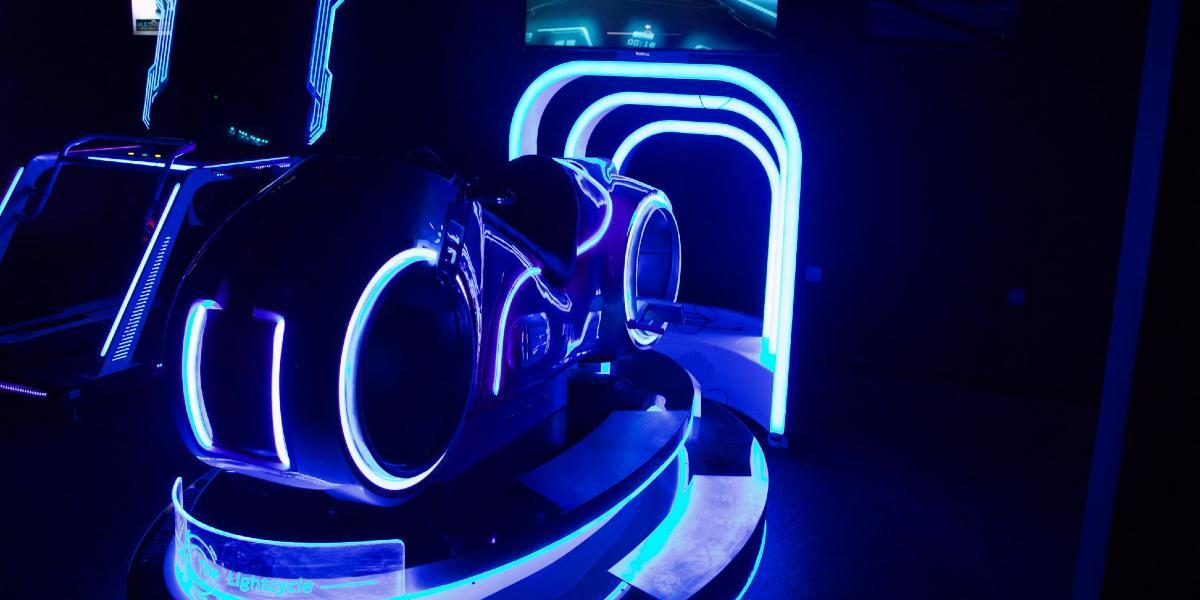 Multiverse Virtual Reality invites you to enjoy a whole new level of gaming. With over 100 VR experiences, Multiverse is the largest virtual reality arcade in the UK.
The arcade, close to Preston city centre, is brimming with new worlds and adventures to tackle solo or with friends. Their extensive range of VR experiences is certainly something to boast about and will have you coming back for more. Ride a virtual rollercoaster, battle the un-dead, or race a Grand Prix... With the experiences split into three zones, there's something to stir excitement in any visitor.
Step into your virtual self, escape reality, and experience gaming of the future...
Zone 1 - The Grid
Strap in and venture into 'The Grid' - a digital frontier. Here you will discover new worlds of fantasy and sci-fi where you can battle robot overlords or race through space. If sport is more your thing, wrap up warm and ski down Mount Everest or take a leap off the Grand Canyon. With an abundance of VR experiences, this diverse zone will have you spoilt for choice.
Zone 2 - Immersia
Ideal for action-lovers, this zone is packed with adventure and heart-racing experiences. If first person shooters are your thing, then look no further, 'Immersia' is a paradise for gamers. Step into a digital world where you can wage war, explore the cosmos or simply pop into the arcades... 'Immersia' is limitless.
Zone 3 - Mainframe
Explore a new dimension of virtual reality in the 'Mainframe'. Keep your wits about you as you sneak round a haunted house, take cover as you battle in the underground, or enjoy a light-hearted snowball fight. The 'Mainframe' envelopes you in top VR experiences. Which will you choose?
How to book
To book call Multiverse Virtual Reality on 01772 821802.
Follow on social media
#MyPreston - Share your experiences
Share your Preston adventures and discover new places to enjoy using #MyPreston.
This is our Preston. This is your Preston. This is #MyPreston.
Map address for Multiverse VR
Multiverse Virtual Reality Experience, Unit E1, Fishwick Park, Mercer Street, Preston, PR1 4LQ.