Baluga Bar and Club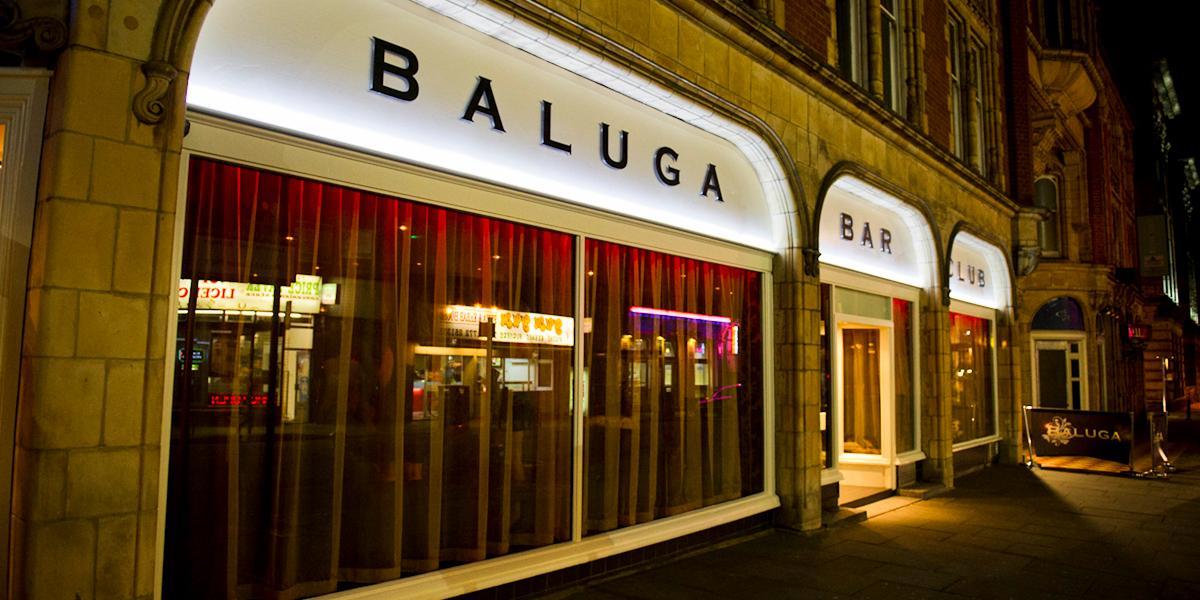 Sitting along Preston's main street for nightlife, Baluga has it all. Serving food during the day, and transitioning into a bar and club at night, it's your one-stop venue for weekend nightlife and special occasions.
Bar and Club
Surround yourself in luxury in Baluga's contemporary and stylish bar area, complete with comfy booths and a chilled soundtrack. This is the place to relax and unwind for afternoon or evening drinks with a more social and laid back vibe. Sip on some cocktails, sample some spirits, or kick back with your favourite beer, this well-stocked bar has it all.
When you're ready to take things up a notch, make sure to hit the club's dance floor and dance into the night with a mainstream soundtrack that will keep you on your feet.
For those special occasions you can opt for the VIP package, ensuring you and your guests have your own exclusive booth with waitress service.
Dining
Baluga caters for lunch and brunch, with small plates available for sharing in the evening. Their menu is steeped in the traditions of old-school Italian dining and can even be enjoyed outdoors when the sun is shining.
Expect dishes with plenty flavour and allure, not to mention vegan options.
Follow on social media
#VisitPreston - Share your experiences
Share your Preston adventures and discover new places to enjoy using #VisitPreston.
Map address for Baluga Bar and Club
Baluga Bar and Club, 11-14 Miller Arcade, Preston, PR1 2QY.