Brucciani's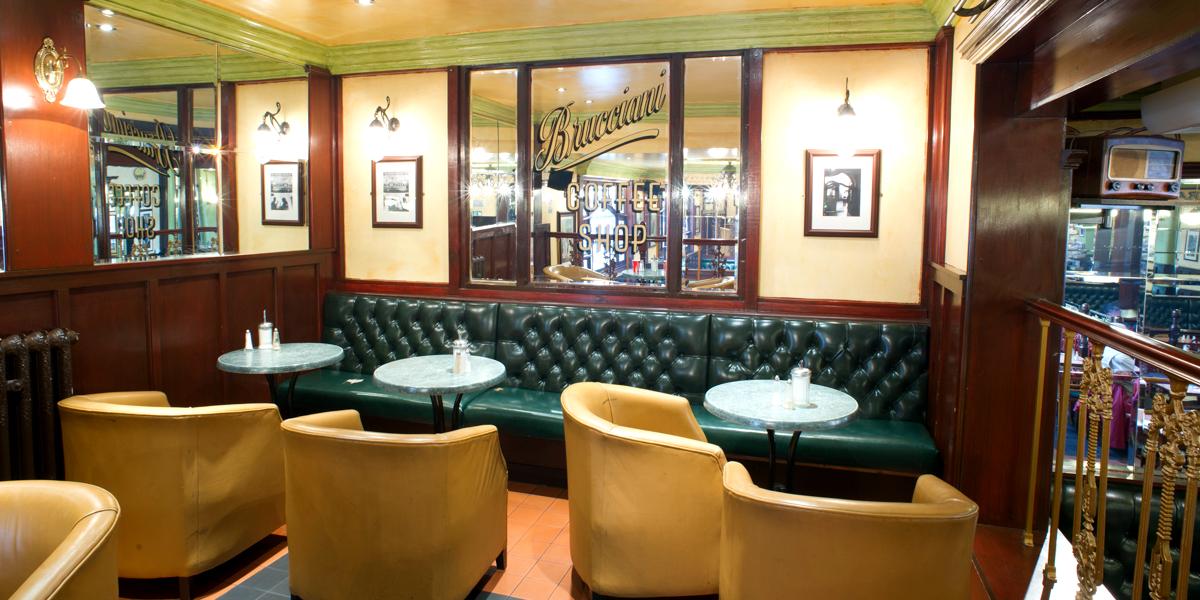 Type:
Café and Coffee House
Opening hours:

Monday - Friday: 8am - 4pm

Saturday: 8am - 4:30pm

Sunday: 10am - 3:30pm

Telephone:
01772 252406
Established in 1932, Brucciani's is a staple café on Preston's high street. The café's vintage interior features beautiful decor and details that'll have you thinking you've stepped back in time to the 1930s. Here you can enjoy a Full English Breakfast, lunchtime options, cakes, and a range of drinks - including those you won't find anywhere else in Preston!
Brucciani's have an extensive menu, catering to vegetarian, vegan, and gluten-free diets also. So, pull up a chair and enjoy some classic food and drink in a setting like no other.
Dog-friendly
Brucciani's welcomes dogs inside and outside the café. For more dog-friendly things to do and places to go in Preston see our Dog-Friendly Itinerary.
Follow on social media
#MyPreston - Share your experiences
Share your Preston adventures and discover new places to enjoy using #MyPreston.
Map address for Brucciani's Café Preston
Brucciani's, 91c Fishergate, Preston, PR1 2NJ.