Caffè Nero Friargate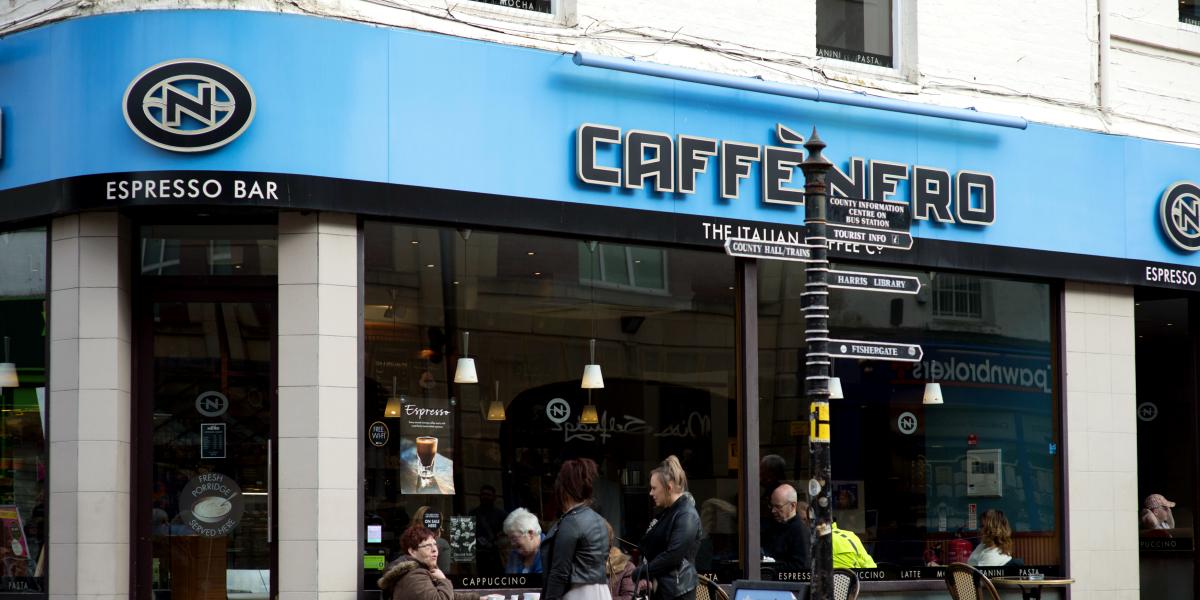 Caffè Nero Friargate is ideally located amongst Preston's popular shops, making it perfect for a pit-stop during a shopping spree. The café's outdoor seating area provides plenty space for meeting friends and family in the sun, with comfy sofas inside for those rainy days.
Follow on social media
#MyPreston - Share your experiences
Share your Preston adventures and discover new places to enjoy using #MyPreston.
This is our Preston. This is your Preston. This is #MyPreston.
Map address for Caffè Nero Friargate
Caffè Nero, 168-170 Friargate, Preston, PR1 2EJ.