Ravenous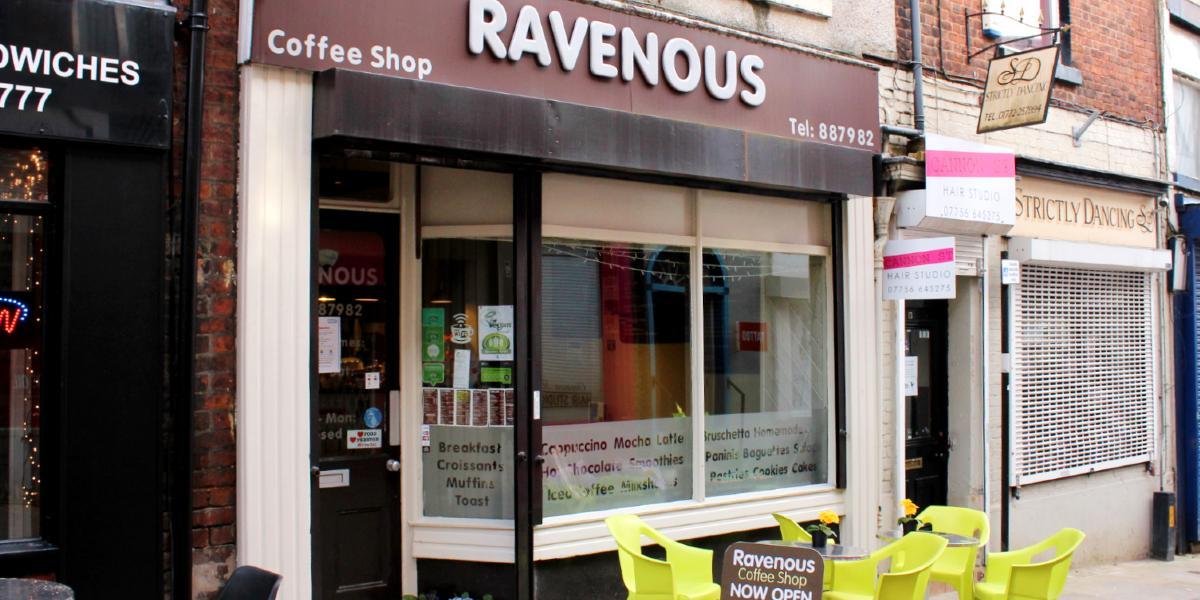 Type:
Café
Opening Hours:

Sunday - Monday: Closed

Tuesday - Thursday: 8:15am - 4pm

Friday - Saturday: 8am - 4pm

Telephone:
01772 887982
Tucked down Preston's Cannon Street, Ravenous is a cosy and delightful café where you can experience a warm welcome and a place to rest those weary feet. Don't miss a chance to take advantage of their outdoor seating when the sun is shining, away from the hustle and bustle of the high street.

The café starts your day with your favourite traditional breakfast options, moving on to a lunchtime menu bursting with choice, as well as gluten-free, vegetarian, and vegan options. And, with a selection of tempting homemade cakes, it's hard not to be lured into ordering dessert.

Enjoy all this food with a diet-busting milkshake, hot chocolate, or a selection of teas and coffees.
Follow on social media
#MyPreston - Share your experiences
Share your Preston adventures and discover new places to enjoy using #MyPreston.
Map address for Ravenous
Ravenous, 12 Cannon Street, Preston, PR1 3NR.