Thai Orchid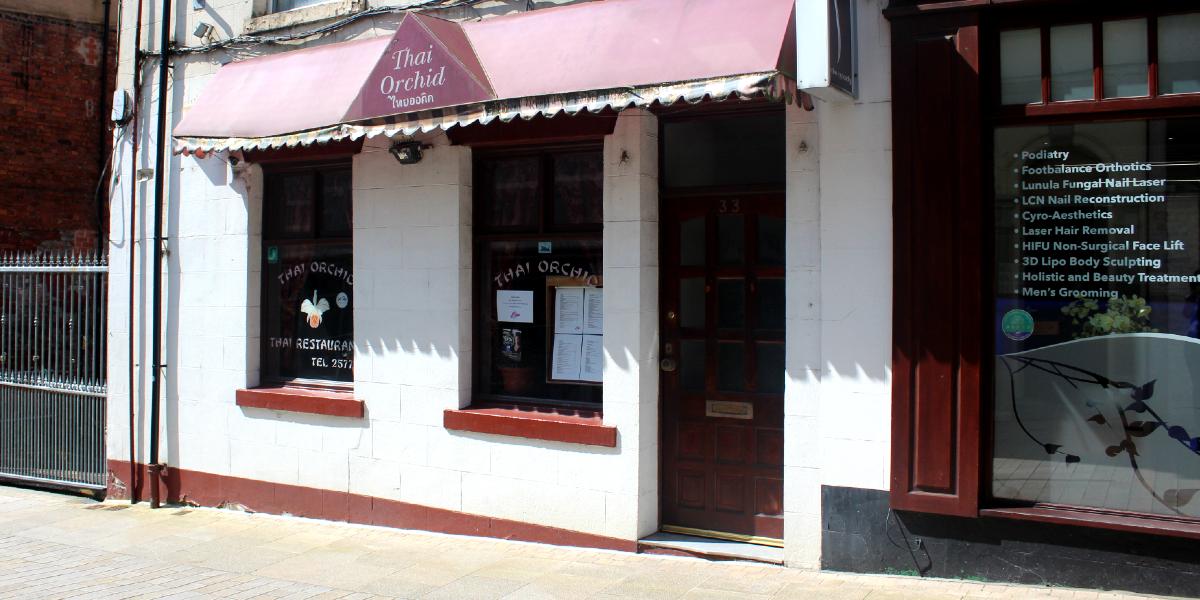 Serving authentic Thai cuisine, Thai Orchid is handily located down Cannon Street in Preston's city centre.
The restaurant's menu, catering for a variety of diets, is bursting with flavours and choices to suit all taste buds. Offering an exciting selection of dishes, their Thai head chef creates unique and memorable food that has diners returning for more.
A long standing restaurant in Preston, Thai Orchid is a family-friendly establishment with an attentive welcome and friendly service. For a traditional Thai meal, and an enjoyable experience for all occasions, look no further.
Follow on social media
#VisitPreston - Share your experiences
Share your Preston adventures and discover new places to enjoy using #VisitPreston.
Map address for Thai Orchid
Thai Orchid, 33 Cannon Street, Preston, PR1 3NS.