Lancashire Archives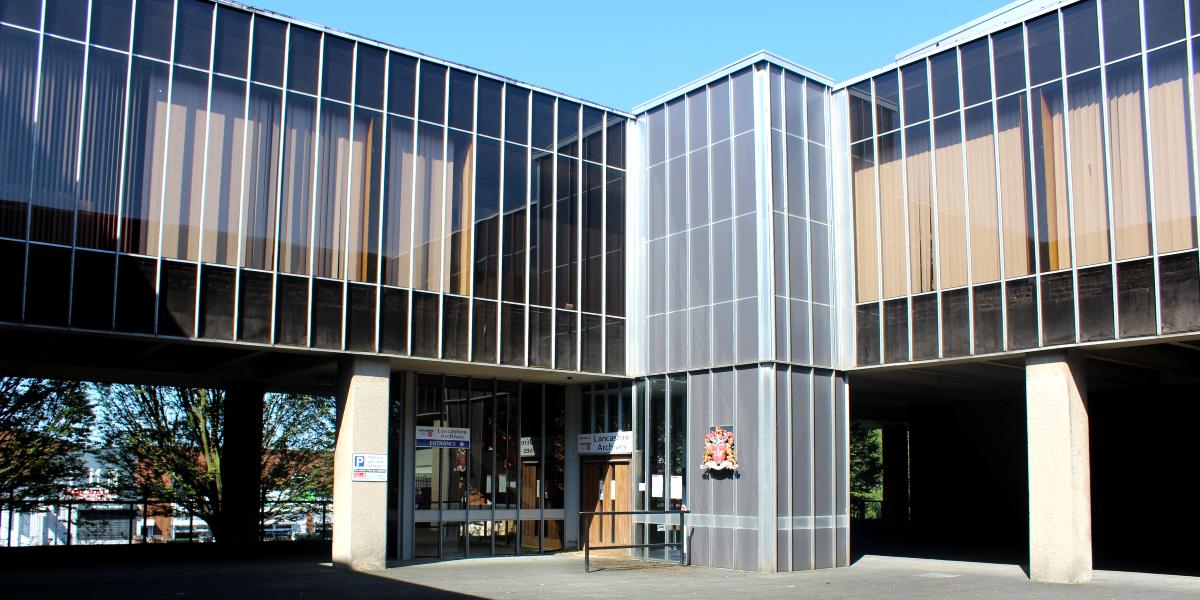 Home to the exciting history of Preston and Lancashire, and hosting events suitable for the whole family, Lancashire Archives is a must visit for those enthusiastic about the history of Preston and those researching the city or further afield. You can visit the archives during open hours for digitised sound archives, access to printed material, microform material, and for use of their searchroom library.
Collections
The collections at Lancashire Archives document the history of Lancashire and the people who have lived here over the last 900 years. From documents relating to the renowned Horrockses cotton manufacturers to family history, start your journey at the archives.
Visit the Lancashire Archive's Catalogue for more details on their collections.
Using the archives
To use original archive documents, you need to make an appointment, making sure to give two working days' notice. You will also need an Archives Card which you can learn more about by visiting the Archives Card website.
You must bring your own pencils and paper if wishing to note things down, and pens are not allowed in the searchroom. You can bring your own laptop or tablet, with power sockets and Wi-Fi available for free. You can also bring a camera or phone to photograph documents for a fee.
Events
Lancashire Archives regularly host a range of events, including fun days for the whole family and engaging talks. There are also regular family history events for those needing a helping hand with their ancestry searches.
For upcoming events see our What's on.
Plan your visit
Lancashire Archives is located just on the outskirts of Preston city centre, roughly a seven-minute walk from Preston Train Station and less than 20 minute's walk from Preston Bus Station.
Car parking
There is limited visitor parking at Lancashire Archives, including two spaces for Blue Badge holders. During busy periods the car park can become full. See City Centre Parking for alternative car parks.
The archive's car parking charges are as follows:
Up to 1 hour: £1
Up to 2 hours: £1.60
Up to 4 hours: £3.20
Over 4 hours: £4
Machines take cash payments only, you can pay by card over the phone for a small fee. For visitors displaying a blue badge permit, the first three hours are free, after which the standard charges apply.
Accessibility
The archive search room is at first floor level, accessible by lift. An accessible toilet is available.
Follow on social media
Thoughts from Lancashire Archives podcast
Don't miss the Lancashire Archives podcast, featuring episodes about interesting items from the collections. To listen to the podcast visit Lancashire Archives - Thoughts from Lancashire Archives podcast.
#MyPreston - Share your experiences
Share your Preston adventures and discover new places to enjoy using #MyPreston.
This is our Preston. This is your Preston. This is #MyPreston.
Map address for Lancashire Archives
Lancashire Archives, Lancashire Record Office, Bow Lane, Preston, PR1 2RE.