Lancashire Infantry Museum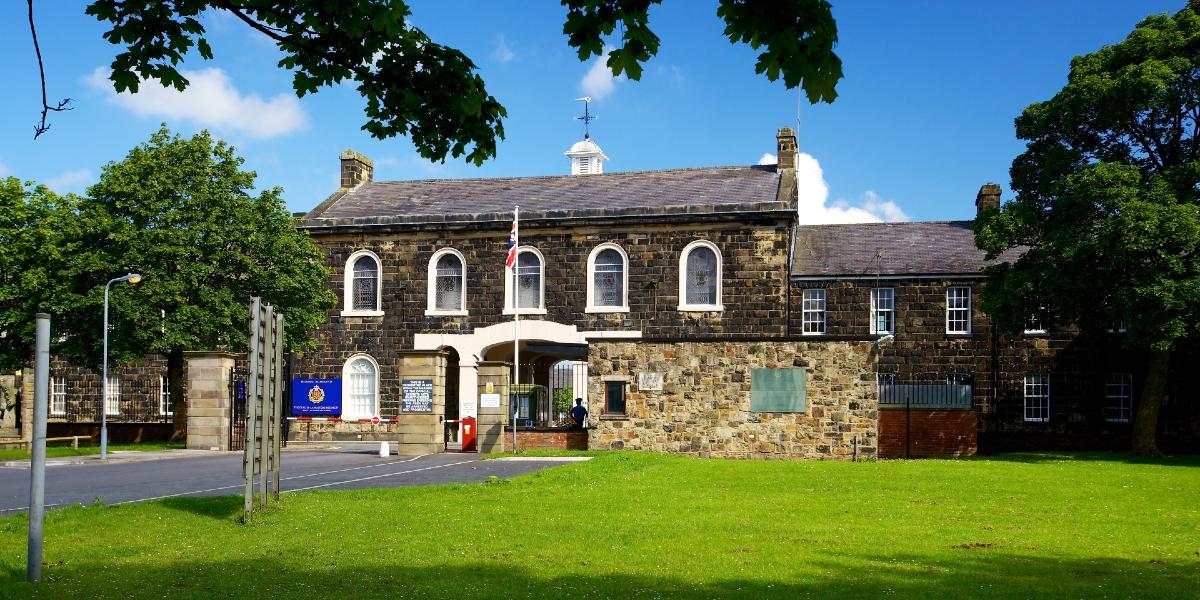 The Lancashire Infantry Museum is the premier centre for historical research in Lancashire and the whole of northern England. Inside it holds the largest and most important Infantry Regimental collections in the country.
Extensive historic military collections
The Lancashire Infantry Museum's military history library, displays, and archives illustrate the fascinating story of the East, South, and Loyal North Lancashire Regiments. Records go as far back as 1689, all the way to the achievements of the 'Lancashire Lads' of the 21st Century. Collections are housed at Fulwood Barracks, the traditional home of the former county infantry regiments. The friendly museum team are dedicated to preserving the achievements, records, and artefacts of Lancashire's proud historic regiments.
The Salamanca Eagle can also be seen on display at the Museum. The Eagle is the finest and most important military trophy in the possession of the Lancashire Infantry Museum and is listed by the Home Office as a British National Treasure.
Lancashire Infantry Museum is officially responsible for collecting and collating historical material relating to the new unified Duke of Lancaster's Regiment, created in 2006. It does this while continuing to cherish the heritage of 120 separate units, including 59 battalions formed by Lancashire regiments during the First World War.
Events
The Lancashire Infantry Museum often host informative events, such as talks and discussions. They also host special themed days and evenings as well as a variety of military exhibitions.
For current and upcoming events at the museum see our Events Calendar.
Facilities
Lift to the first floor
Free parking
Disabled access
Follow on social media
For up to date information on the Lancashire Infantry Museum around news and events see:
#MyPreston - Share your experiences
Share your Preston adventures and discover new places to enjoy using #MyPreston.
This is our Preston. This is your Preston. This is #MyPreston.
Map address for Lancashire Infantry Museum
Lancashire Infantry Museum, Fulwood Barracks, Preston, PR2 8AA.