Preston Minster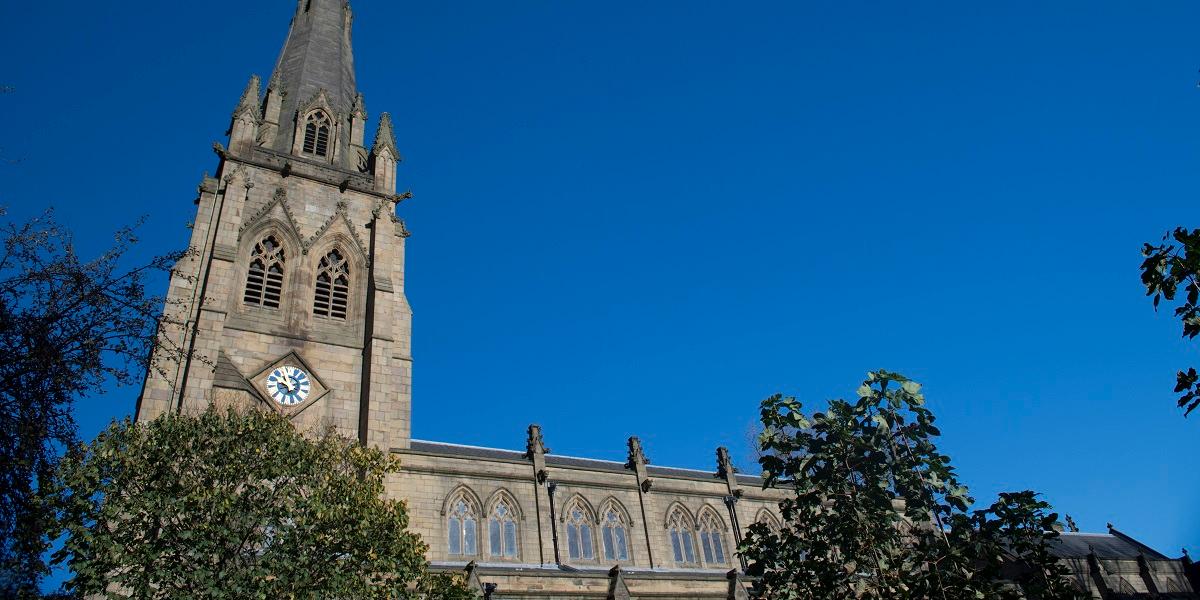 The stunning Preston Minster is one of the city's staple buildings and examples of Preston's heritage. The venue is home to student and cultural events, and welcomes those who wish to look around its grand interior. The historical building sits on an ancient site, with the earliest documentation of a church here in 1094. The current building was built between 1853 and 1855 and features gargoyles and fine detail to feast your eyes on. Inside you can admire high beams, memorials, ornate stained glass windows, and original historical features.
Plan your visit
The Minster is centrally located, just a five-minute walk from Preston Bus Station and a ten-minute walk from Preston Train Station. This makes it an ideal visit for those visiting the city centre and those wishing to delve further into Preston's heritage.
There are also a number of nearby car parks for those visiting by car, see City Centre Parking for more details.
Preston Minster events
Preston Minster hosts regular Sunday services and talks as well as live music and cultural events. For upcoming events at the Minster see our Events Calendar.
Follow on social media
#MyPreston - Share your experiences
Share your Preston adventures and discover new places to enjoy using #MyPreston.
This is our Preston. This is your Preston. This is #MyPreston.
Map address for Preston Minster
Preston Minster, Church Street, Preston, PR1 3BT.