Red Rose Bowl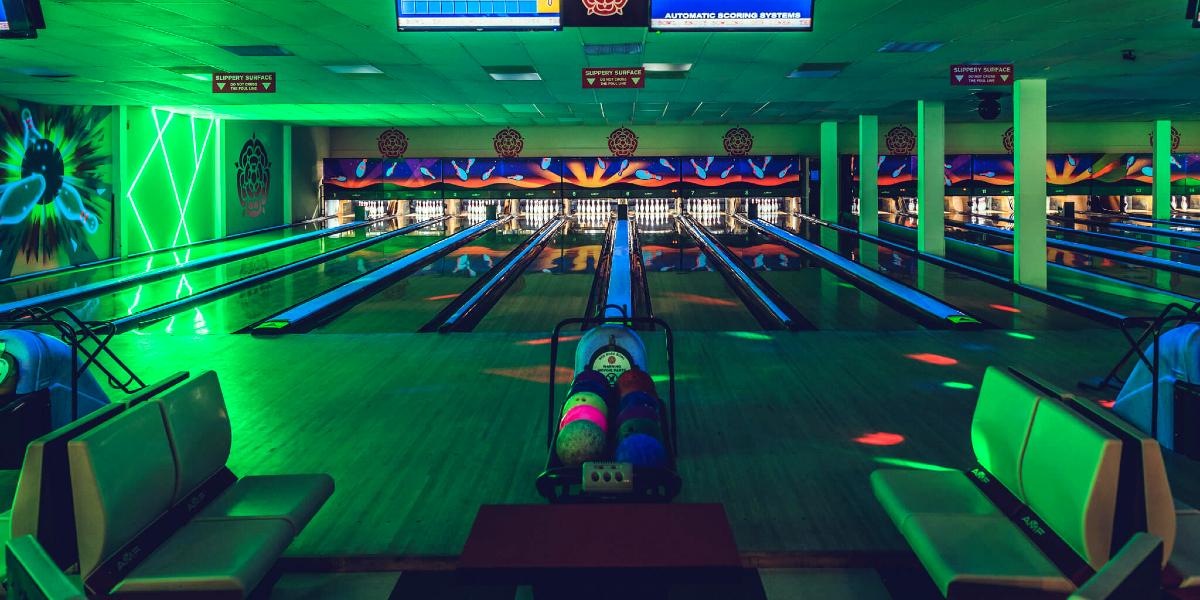 On the outskirts of Preston city centre, Red Rose Bowl lends its venue to traditional Ten-pin Bowling with a modern twist.
With great deals and facilities for parties, the bowling alley makes the ideal choice for large groups and special occasions. The family-friendly atmosphere and UV lanes also create fun and kid-friendly vibes.
If you fancy making an evening of it, there's also a diner inside the venue with a bar serving an array of drinks, including craft beer. Here you can also enjoy some diner-style food, creating a retro bowling atmosphere.
Parties and corporate
Bowling makes a classic way to celebrate a birthday, whatever the age, as well as providing a fool-proof activity for your corporate event.
Red Rose Bowl caters to kids parties, teenage parties, adult parties, and corporate parties. What better way to bring everyone together.
Follow on Social media
#MyPreston - Share your experiences
Share your Preston adventures and discover new places to enjoy using #MyPreston.
This is our Preston. This is your Preston. This is #MyPreston.
Map address for Red Rose Bowl
Red Rose Bowl, 50 Greenbank Street, Preston, PR1 7PH.