Ribble Steam Railway and Museum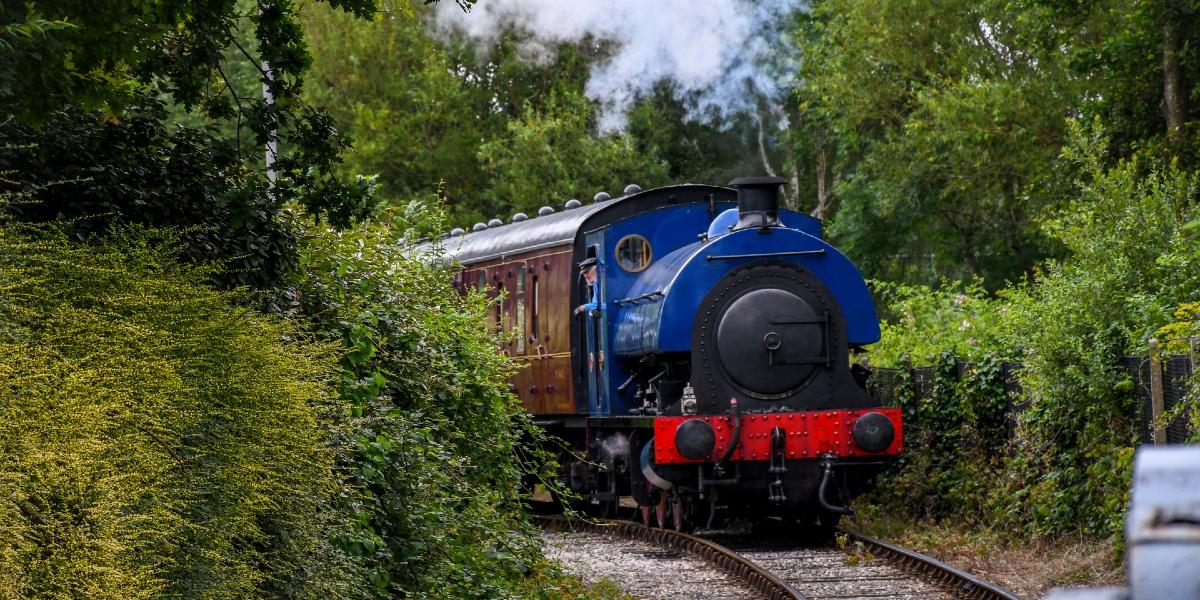 Ribble Steam Railway and Museum invite you to hop aboard one of their steam trains for a memorable day out around Preston's docklands. On top of a vintage train ride, the museum is filled with working and static exhibits and a miniature railway. The restored engines and fascinating facts along the way are proud reminders of what makes Preston and Lancashire the vibrant places they are today.
Make sure you don't miss the opportunity to view industrial engines being restored in the workshop, and then relax with a snack in the museum's café overlooking the locomotives.
Ride a steam train
Discover the history of Preston's docks and the stories of the first electrical trains, then hop aboard a steam train and travel the railway's 1 ¼ mile dock and riverside line. Uncover a hidden part of the city as the line passes Preston Marina and ventures over its impressive swing bridge.
Special steam weekends
Ribble Steam Railway opens its doors on selected weekends and days during the school holidays. They host special steam weekends, often with visiting trains - not forgetting the popular Santa Specials in December.
For further information visit Ribble Steam Railway - Events Calendar.
Facilities
Toilets
Disabled Access
Free Parking
Café
Gift Shop
Groups and Schools Catered for
Follow on social media
For more details, news, and events at Ribble Steam Railway and Museum follow them on social media:
#MyPreston - Share your experiences
Share your Preston adventures and discover new places to enjoy using #MyPreston.
This is our Preston. This is your Preston. This is #MyPreston.
Map address for Ribble Steam Railway
Ribble Steam Railway, Chain Caul Road, Preston, PR2 2PD.