Samlesbury Hall Guided Tours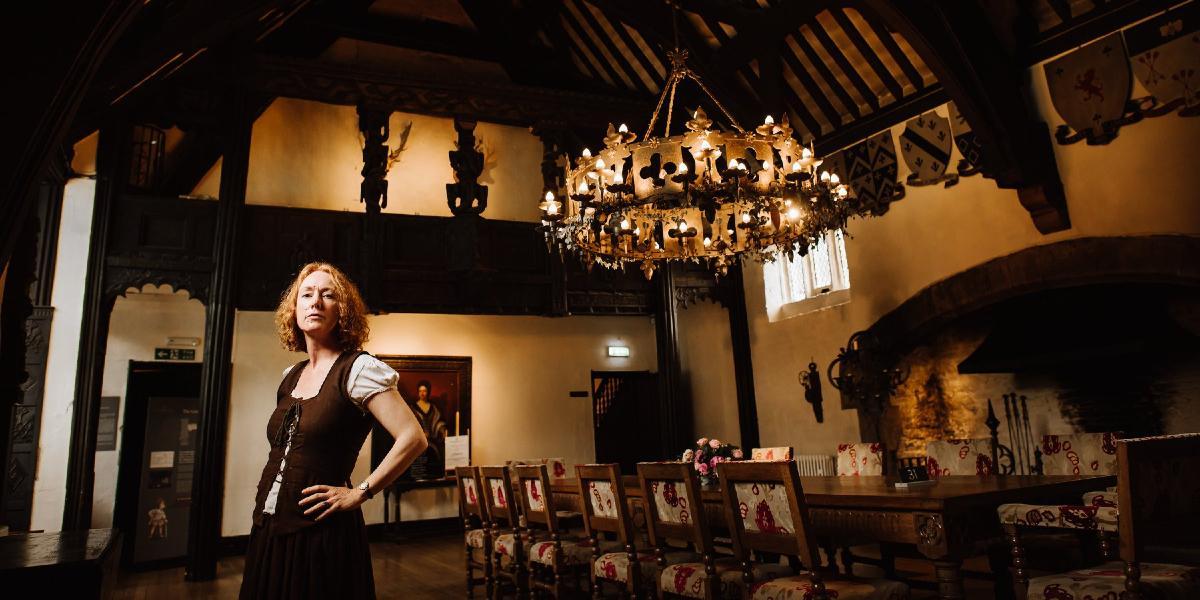 Samlesbury Hall has something for everyone and, with its free tours, you can enjoy a full and entertaining day out.
Always in costume and character, Samlesbury Hall's signature tour guides will take you on a journey through the hall's fascinating, and often bloody, history.
History enthusiasts can enjoy a range of talks on topics such as WWI, King Henry VIII, and 'Toys of Yesteryear', whereas those looking for a more spooky edge can enjoy tales of witches and ghosts.
Both fun and educational, these tours are perfect for adults and children.
When and where
Tours take place at Samlesbury Hall every Sunday, usually at 11am and 2pm, as well as during school half terms and holidays.
Special evening ghost tours also take place at different times throughout the year.
Prices and booking
Guided Sunday tours are free to attend and no booking is required.
Special tours, such as evening ghost tours, may require booking and a cost. To see what special tours are on and when visit Samlesbury Hall - What's on.
Group tours
Group tours are available to book at a price per person. You can choose your tour guide and topic and even book a private evening tour.
For more details and how to book visit Samlesbury Hall - Groups.
#MyPreston - Share your experiences
Share your Preston adventures and discover new places to enjoy using #MyPreston.
This is our Preston. This is your Preston. This is #MyPreston.
Map address for Samlesbury Hall
Samlesbury Hall, Preston New Road, Samlesbury, Preston, PR5 0UP.