St Walburge's Church Guided Tours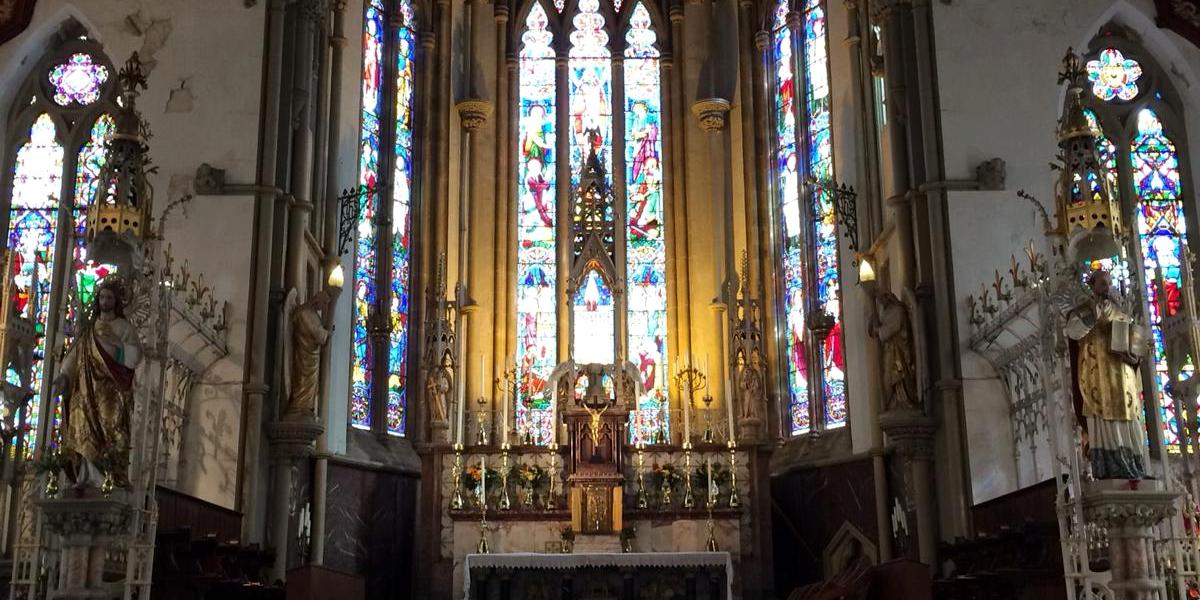 Take a free tour around St Walburge's Roman Catholic Church and learn all about its compelling history, whilst admiring its grand interior. The Grade I listed church features ornate stained glass windows, painted statues, a stunning altar, and much more to feast your eyes on.
St Walburge's also boasts the third tallest spire in the UK, which can be climbed on special day or evening tours. The spire delivers panoramic views of Preston and is a fantastic way to appreciate the church's architecture and the city around it.
When and where
Tours take place inside St Walburge's Church every Saturday from 12pm - 1pm.
Prices and booking
No booking is required for these tours and they are free to attend, however, donations are encouraged to go towards the maintenance of the church.
Group tours
St Walburge's offer group tours for all kinds of visits, just contact them on stwalburgeshall@gmail.com to arrange a booking.
St Walburge's Tours video
#MyPreston - Share your experiences
Share your Preston adventures and discover new places to enjoy using #MyPreston.
This is our Preston. This is your Preston. This is #MyPreston.
Map address for St Walburge's Church
Church of St Walburge, Weston Street, Preston, PR2 2QE.