The MET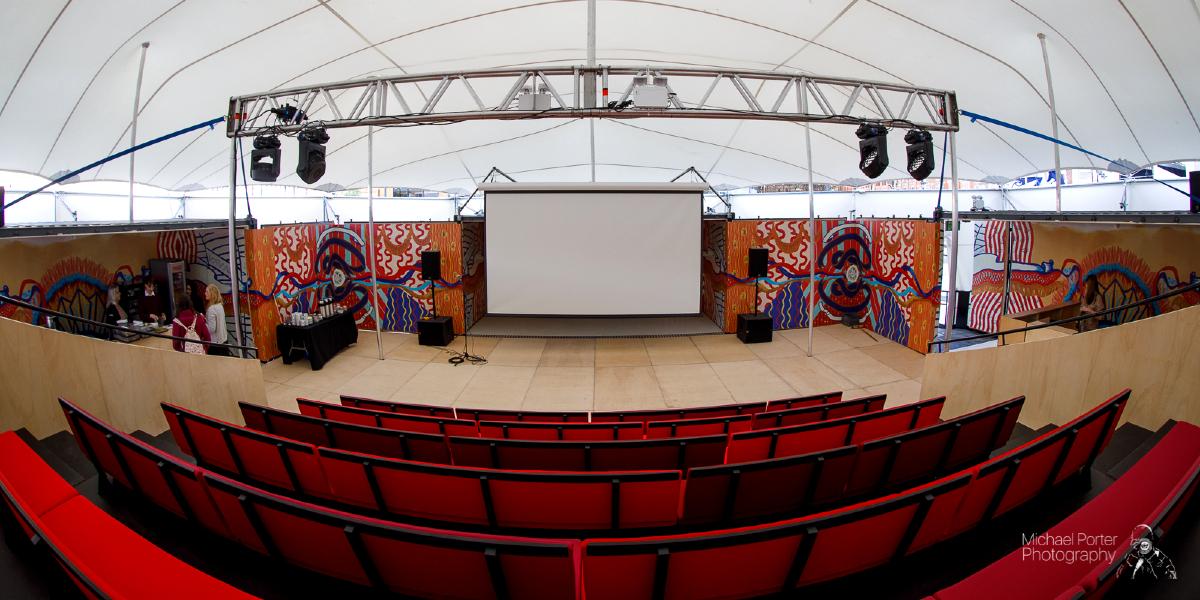 The MET (Mobile Event Tent) is one of Preston's newest and most exciting entertainment venues. The adaptable venue delivers events day and night. From music shows to comedy nights, the MET promises a diverse lineup of entertainment for all.
Don't miss out on Squirrel Walnutkins' eco-adventure, captivating theatre performances, singer-songwriters and even a nerf party!
The fresh and dynamic venue celebrates Preston's art and culture scene, and can pop up around the city where needed - including for the Encounter Festival.
The MET is a fully accessible space developed by Preston Partnership and Preston City Council, in partnership with 'In Certain Places' - a research centre within UCLan's School of Arts and Media. It has been designed by project architect Charlie MacKeith of Research Design, while visual artist Jenny Steele was appointed to curate interiors to reflect Preston's diverse cultural heritage.
Find out what's on during The MET's second outing (1 September - 30 September 2023)
The MET's second outing is just around the corner, lasting throughout the month of September, with plenty of events to get stuck into and enjoy. Get ready for interactive workshops, a science of superheroes talk, a musical performance with songs from hit Broadway shows plus plenty more to discover.
Take a look at The MET (Second Outing) on our events calendar for all the details.
Take a look at the Q and A session with the new Community Facilitator on our blog, Q and A with Tasha, Community Facilitator at MET.
#MyPreston - Share your experiences
Share your Preston adventures and discover new places to enjoy using #MyPreston.
This is our Preston. This is your Preston. This is #MyPreston.