Mowgli Street Food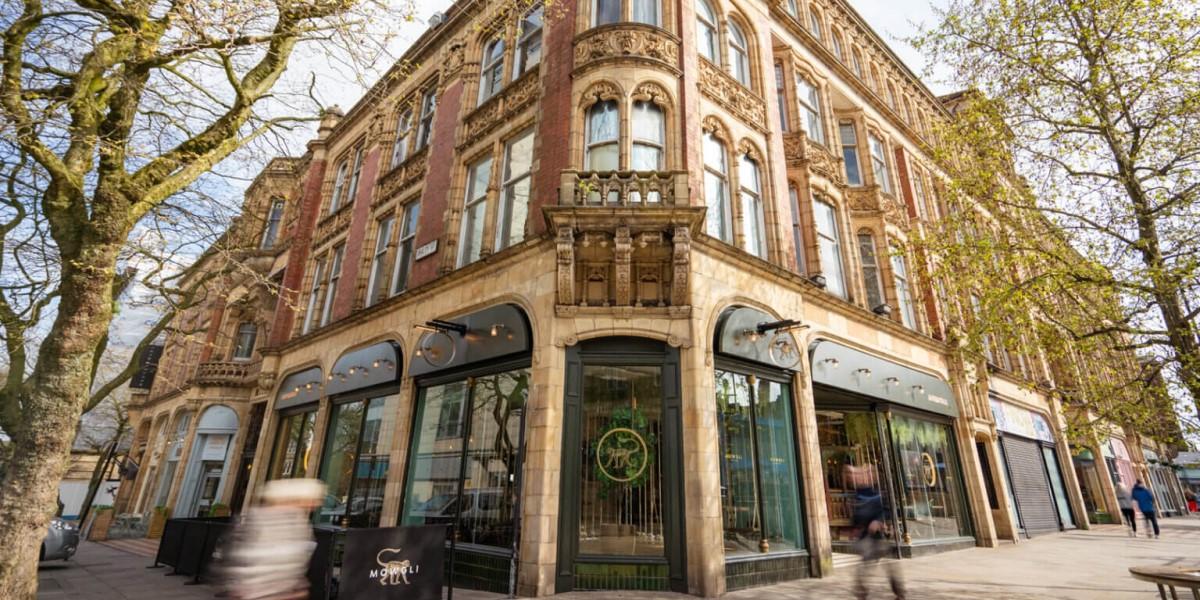 Type:
Restaurant
Opening Hours:

Sunday - Thursday: 11:30am - 9:30pm

Friday - Saturday: 11:30am - 10pm

Website:
Mowgli Preston
Telephone:
01772 846 674
Prominently displayed on a corner of Miller Arcade, Mowgli Street Food proudly showcases its Indian cuisine with style. Lined floor to ceiling with their famous swinging seats, Mowgli Preston is the place to meet friends and family, to relax and dig in to some of the best Indian food Preston has to offer.
Mowgli jumped out of a need Indians have for tiffin boxes which contain fierce and fresh flavours leaving you wanting more. Their menu is full of healthy, light, and quick meals full of virtuosic herbs, and spices, all within a certainly unique atmosphere you can't wait to try again.
You can also try out their selection of wines, beers, cocktails and mocktails to really spice up your meal.
Follow on social media
#VisitPreston - Share your experiences
Share your Preston adventures and discover new places to enjoy using #VisitPreston.
Map address for Mowgli Street Food
Mowgli Street Food, Miller arcade, 1-4 Church St, Preston, PR1 2QY