Miller Arcade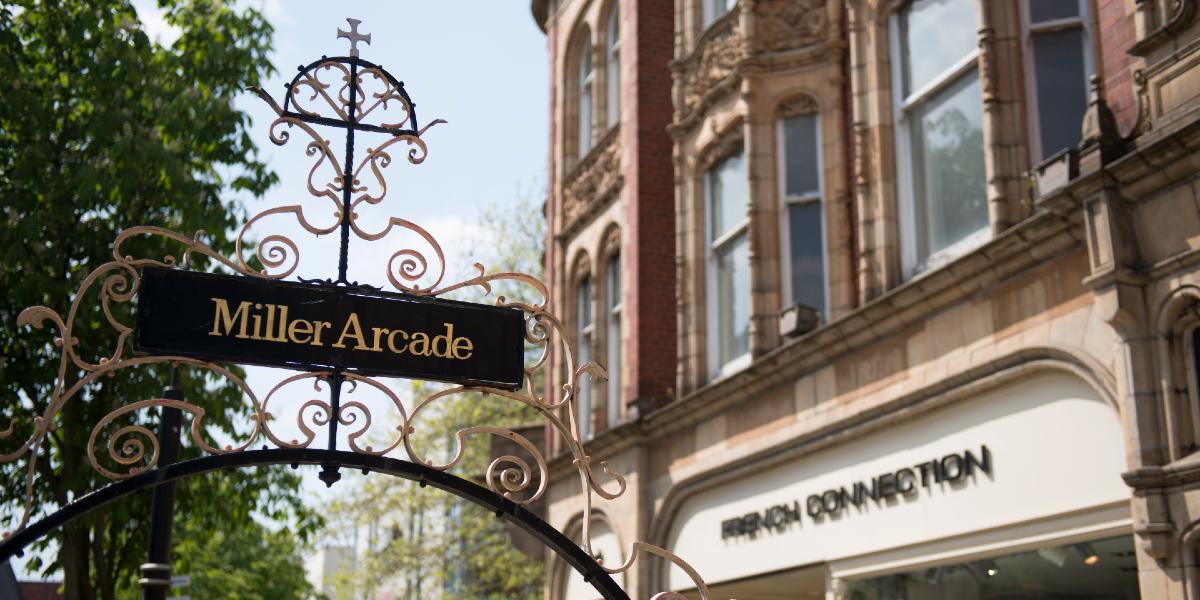 Opening hours:

Monday - Saturday: 9am - 6pm*
Sunday: 11am - 5pm*

*Individual store times may vary and bars and restaurants are open until late.
Once home to Victorian Turkish Baths, and even featuring in the 1962 film 'A Kind of Loving', Miller Arcade is now home to a small selection of independent and well known shops, restaurants, and bars. The arcade is well worth a visit for both shoppers and those who appreciate history and architecture. It also makes a great place to meet friends, read a book, or enjoy a few quiet moments of reflection.
Miller Arcade was Preston's first indoor shopping centre, constructed in 1899 and modelled on the larger Burlington Arcade in London. This architectural gem still remains an attraction, more than a century on.

Standing proud as a Grade II listed Victorian building, Miller Arcade has many grand period features. Step inside where you will find ornate tiling, vintage shop fronts, high glass-panelled ceilings, and many benches to view it all from. The building's bygone charm makes it easy to imagine what it was like 100 years ago.
Shop, eat and drink
With a number of fine high street shops, quality eateries to eat in or take out, and contemporary bars, Miller Arcade is a must visit.
The arcade's shops and eateries include:
#MyPreston - Share your experiences
Share your Preston adventures and discover new places to enjoy using #MyPreston.
Map and directions
Miller Arcade is located in Preston City Centre. The nearest car park is Avenham Street Car Park, Preston, PR1 3BN. For many other nearby car parks see City Centre Parking.
Public transport directions
Bus: Preston Bus Station is located 0.3 miles away, roughly a 7 minute walk.
Train: Preston Train Station is located 0.4 miles away, roughly a 9 minute walk.
Map address for Miller Arcade
Miller Arcade, Preston, PR1 2QY.