Battle of Preston 1715 Trail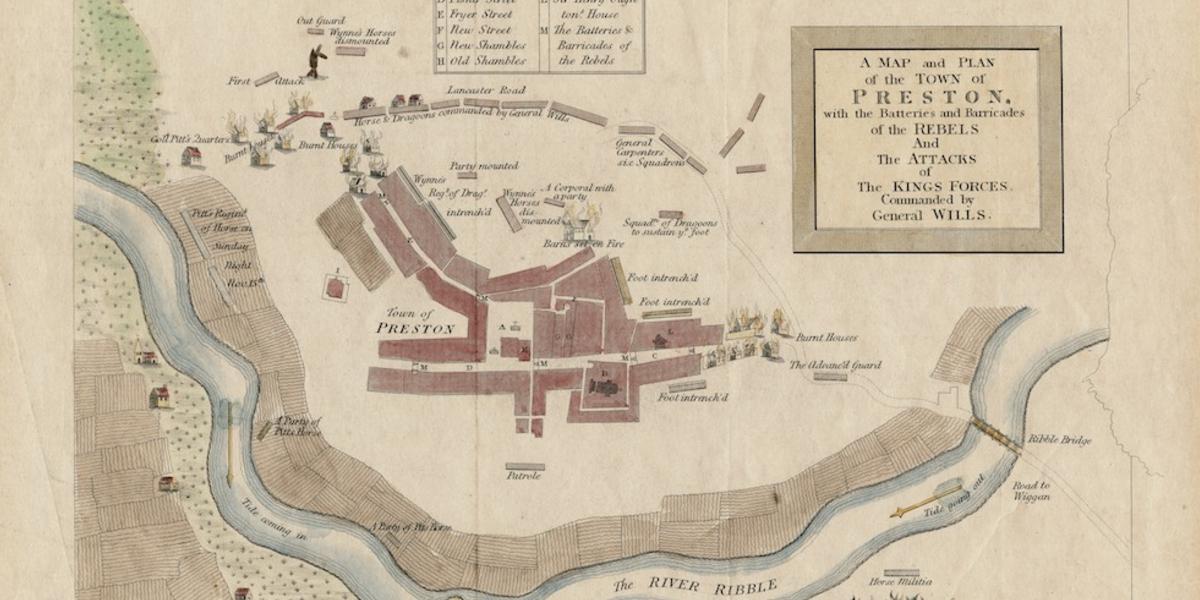 | | |
| --- | --- |
| Trail length | 1.3 miles approx. Taking around 30 minutes |
| Location | Market Square |
The last ever battle to be fought on English Soil, the Battle of Preston occurred over 300 years ago on 12 November 1715. You can enjoy the historically important places involved in the battle by following the Battle of Preston trail.
Escorting you on a journey around the streets of Preston, the trail offers an in-depth history and takes you back in time to how things would have been during the chaos of the battle. You can learn more on the history of the battle, prior to taking the trail, by seeing Battle of Preston 1715.
Allow yourself plenty time to stop at the key points.on.
Suitable for
The Battle of Preston 1715 Trail is a casual walk involving city centre footpaths. The route is pushchair and wheelchair friendly, however, some gradual inclines are included.
Download your guide
To follow this trail download the map and guide: The Battle of Preston Trail Map (PDF) (PDF) [7MB] .
#VisitPreston - Share your experiences
Share your Preston adventures and discover new places to enjoy using #VisitPreston.
Map address for Market Square (Starting point)
Market Square, Preston, PR1 2PP.