Beatrice Blackhurst Trail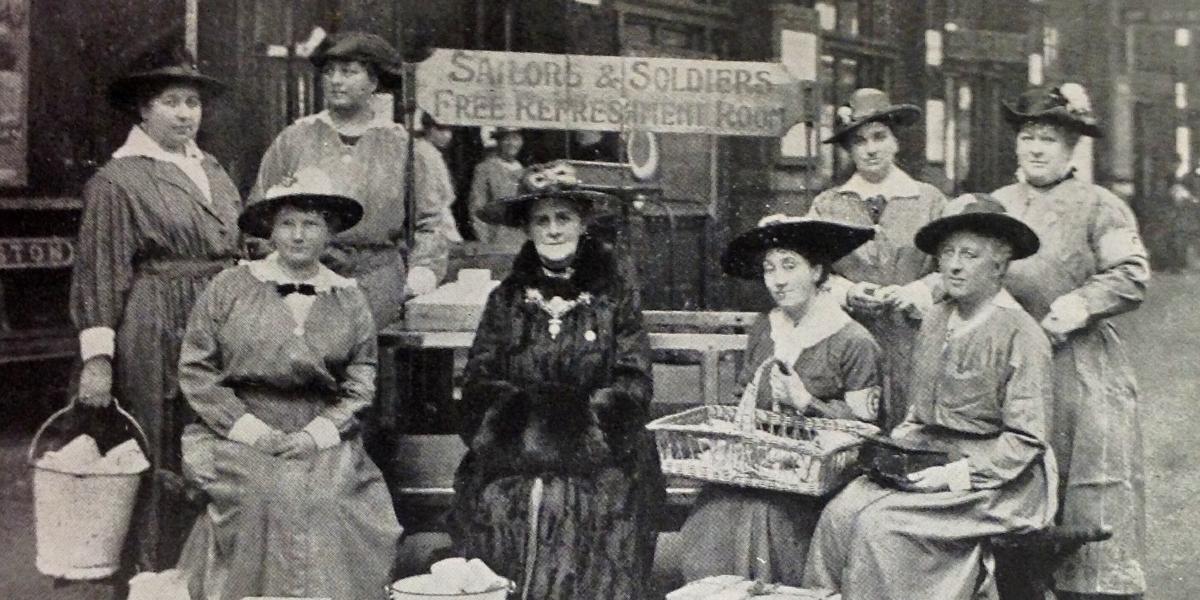 | | |
| --- | --- |
| Trail length | 0.6 miles approx. Taking around 15 minutes. |

As part of the 'Preston Remembers Tours & Trails', this trail will take you on the historical journey of the life and achievements of Beatrice Blackhurst.
Advocate for children's and women's rights, Beatrice was a suffragist and founder of the Preston Sailor's and Soldier's Free Buffet. Uncover the hidden history of Beatrice's accomplishments as well as the buildings and places that shaped her life.
This trail takes approximately 15 minutes to complete, however, make sure to give yourself some extra time to stop and take in the sights and history!
Suitable for
The Beatrice Blackhurst Trail is a casual walk involving city centre footpaths. Some gradual and steep inclines are included as part of the route.
Download your guide
To follow this trail download the map and guide: Beatrice Blackhurst Trail guide (PDF) (PDF) [6MB] .
Preston Remembers
Funded by the Heritage Lottery Fund, Preston Remembers was a project that joined together activities, exhibitions, and events between 2014-2018. The events were to mark the centenary of the First World War and celebrate the lives of those who served and lived in Preston during this time.
The project was highly successful and saw the restoration of the Preston Cenotaph and uncovered many stories of the people of Preston during the First World War period.
#MyPreston - Share your experiences
Share your Preston adventures and discover new places to enjoy using #MyPreston.
This is our Preston. This is your Preston. This is #MyPreston.
Map addresses for Avenham Park entrance (starting point)
Avenham Park, Ribblesdale Place, Preston PR1 3NA.