Deepdale Stadium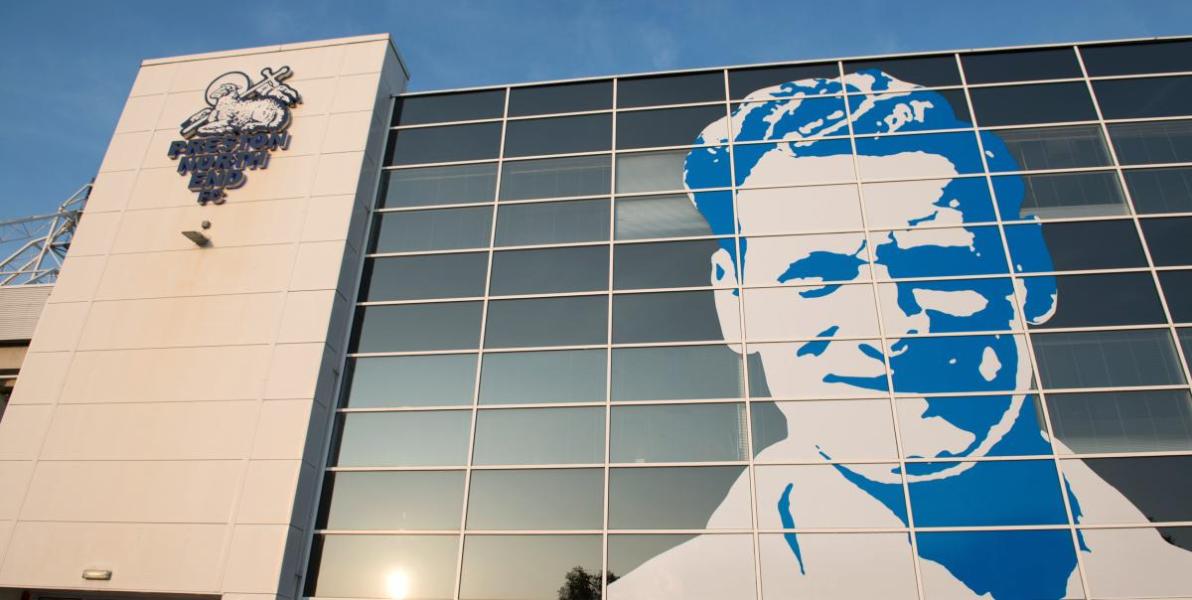 Deepdale Stadium, home of Preston North End FC, is brimming with football history. The venue draws in visitors from all around, with the ground's history dating back to 1875.
There's plenty reason to pay Deepdale Stadium a visit, with it being widely recognised as the oldest professional football stadium in the world. The club is also one of the founding members of the Football League, established in 1988, and their first title winners.
The stadium today
Deepdale is an all-seater-stadium with a capacity of 23,404.
Much of the stadium has been rebuilt in recent years, with the north, east and west sides being named after former players Sir Tom Finney, Bill Shankly and Alan Kelly.
The Invincibles Stand, completed in 2008 at the cost of around £10 million, also includes executive boxes above the seating area.
Sir Tom Finney statue
Visit one of Preston's most prestigious landmarks, located outside Deepdale Stadium.
"The Splash" is a water feature sculpture depicting Preston's football legend Sir Tom Finney. Sir Tom was famous for his club loyalty and performances in the England team, with a career spanning 13 years which included 76 caps and 30 goals.
The statue was unveiled in 2004 and was created by Preston-born sculptor Peter Hodgkinson. The statue itself was inspired by a photo taken at the Chelsea versus PNE game at Stamford Bridge in 1956.
Dick, Kerr Ladies monument
Don't miss a visit to the Dick, Kerr Ladies monument at Deepdale Stadium. The monument was unveiled in December 2017 in memory of the fantastic achievements of this famous women's football team. The Dick, Kerr Ladies played their first game at Preston North End's Deepdale Stadium on Christmas Day in 1917. The game was witnessed by 10,000 spectators, and was the start of their success story. The Dick, Kerr Ladies won the match 4-0 and raised £600 for wounded soldiers being cared for at Moor Park Military Hospital (almost £50,000 today).
Following the team's success, by 1921 they were incredibly popular and were booked to play an average of two games a week all over the British Isles. This was even more impressive due to the team still working full time in the factory where they met and formed.
Hard times fell on the team when the FA claimed they had received complaints about women playing football, despite the team having been watched by almost 900,000 people in the year of 1921. Some suggested that football was dangerous for females to play and that is could affect their fertility. These complaints led the FA to ban girls from using league grounds on 5 December 1921.
Despite the setbacks, the Dick, Kerr Ladies continued to play over 800 games in the UK and abroad, raising over £180,000 for charity (a figure that would be excess £10 million today).
Stadium shop
The grounds also include a fan shop with official PNE merchandise, including apparel and souvenirs such as books and personalised gifts.
History
For the history of Deepdale Stadium, Preston North End and the Dick, Kerr Ladies see Sports History.
Parking
For details on parking in and around the stadium see Preston North End - Parking.
Follow on social media
#VisitPreston - Share your experiences
Share your Preston adventures and discover new places to enjoy using #VisitPreston.
Map address for Deepdale Stadium
Deepdale Stadium, Sir Tom Finney Way, Preston, PR1 6RU.