Preston City Centre Statue Trail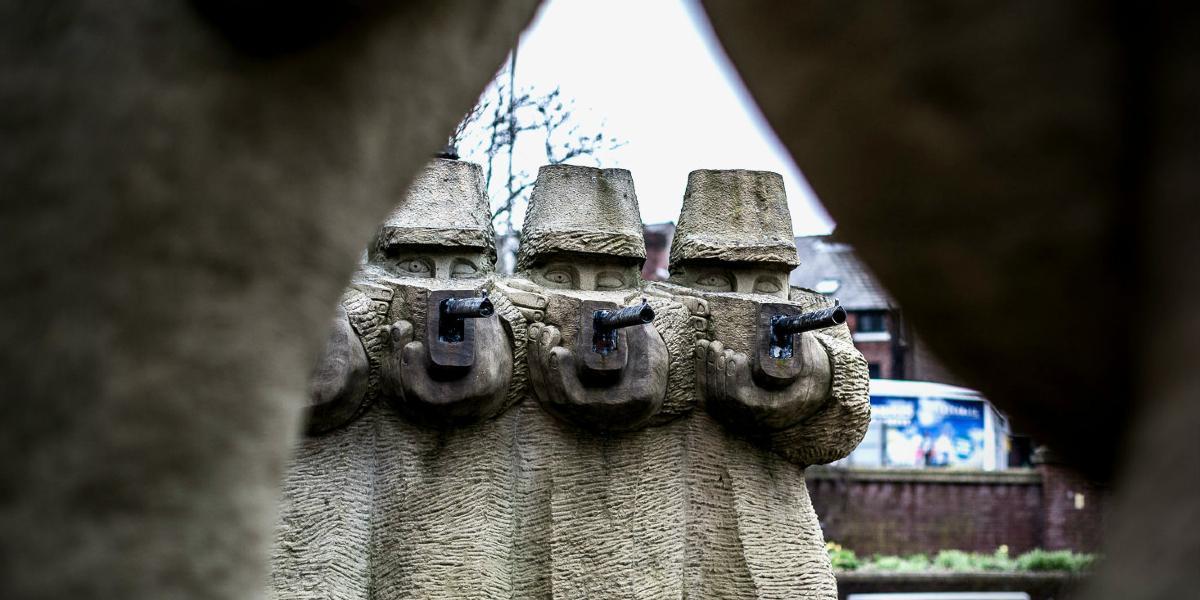 | | |
| --- | --- |
| Trail length: | 1.5 miles approx. Taking around 40 minutes. |

This trail focuses on statues and sculptures within the city centre, all within walking distance from each other. Ending in Avenham and Miller Parks, be sure to also admire the parks' stunning architecture and beautiful fountains dating back to the 1800s.
Suitable for
The Preston City Centre Statue Trail is a casual walk which involves city centre and park footpaths. The route is wheelchair and pushchair friendly, however, it does include some gradual downhill and uphill paths.
Download your guide
To follow this trail download the map and guide: Preston City Centre Statue Trail (PDF) (PDF) [3MB] .
Statues beyond the city centre
There are a number of impressive sculptures and statues outside the city centre that make a great visit or make up a trail of their own.
Sir Tom Finney "The Splash" - Deepdale Stadium
Situated just outside the city centre is Preston North End's Deepdale Stadium, home to 'The Splash' statue. The water feature sculpture pays homage to the late Sir Tom Finney - a celebrated footballer famous for his loyalty to Preston North End FC. Sculptured by Peter Hodgkinson, he was inspired by the 1956 'Sports Photograph of the Year' which featured Sir Tom Finney beating two defenders at a waterlogged Stamford Bridge.
The Millennium Ribble Link Sculpture Trail
The Ribble Link is a waterway opened in 2002 connecting Lancaster Canal to the River Ribble. The link makes for a pleasant walk and features impressive sculptures by Thompson Dagnall along the way. The sculptures are based on the elements of Air, Earth, Fire and Water and are a must see. Also included along the trail is a sculpture by artist, Denis O'Connor as well as Thompson Dagnall's superb giant crow at the end of the link.
So keep your eyes peeled, there's plenty to see! Averaging 2 hours to complete, the trail is 5.9 miles long. For more information on the route see AllTrails - The Millennium Ribble Link.
#MyPreston - Share your experiences
Share your Preston adventures and discover new places to enjoy using #MyPreston.
This is our Preston. This is your Preston. This is #MyPreston.
Map address for Preston Martyrs statue (starting point)
Preston Martyrs Memorial Statue, Lune Street, PR1 2NN.