Winckley Square and Gardens History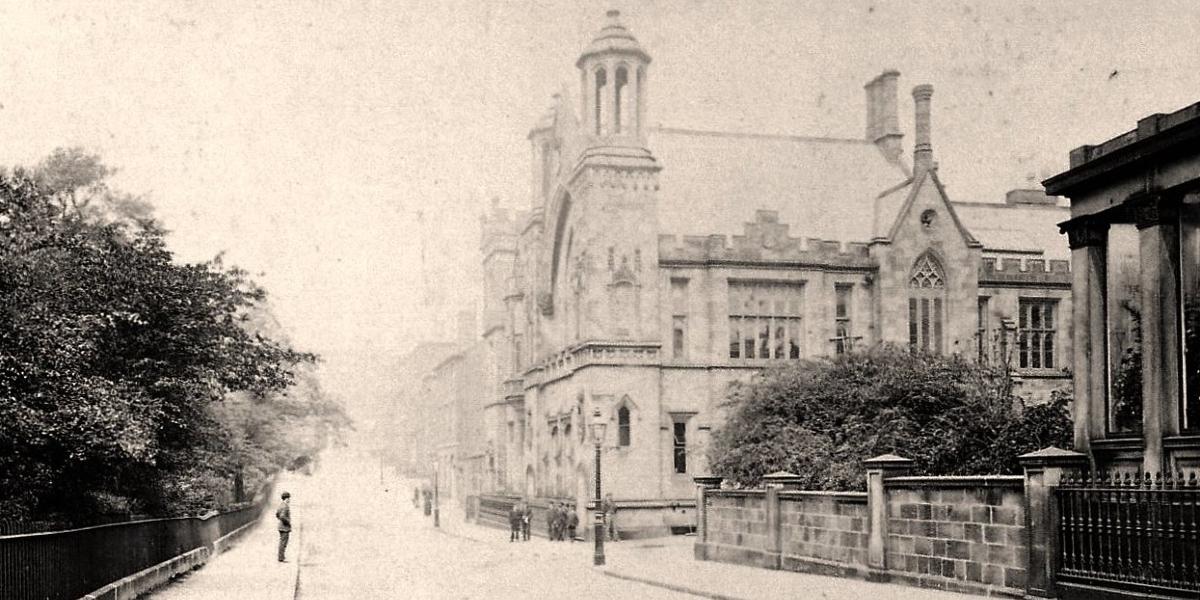 A key part of Preston's history, Winckley Square and its gardens were the brainchild of William Cross - a local based solicitor of whom a portrait hangs in the Harris Museum. The square was originally established and developed as a restricted development and exclusive residential area, overseen by William and his wife in 1801. William took the square's name from the former owner, Thomas Winckley, from whom he purchased the site. The fine Georgian townhouses were stepped back from the pavement to allow light into the cellars and an approach of natural building materials, slate roofs, and a small number of building designs were used to ensure visual harmony.
Winckley Square residents
Very soon the square became home to many influential families. Co-owners of Horrockses, the Millers, lived on the square as well as judges, the Addisons, and Dr Rigby and his suffragette wife Edith Rigby. As well as its influential residents, Winckley Square also played a major cultural and educational role in the city by providing schools and colleges, and housing Preston's first public museum.
One of the schools on Winckley Square, Preston Catholic College, opened in 1865 and closed in 1978, merging with Winckley Square Convent School and Larkhill Convent Grammar to form Cardinal Newman College.
Winckley Square Convent School was merged from three convent schools in 1875 and was located at number 23 Winckley Square. Number 23 was also the former house of Thomas Batty Addison, once the Recorder of Preston. As the school grew, it reached a peak of 850 pupils in 1962 and filled the whole block between the streets of East Cliff and Garden Street. Today the former school's building is used as offices.
Number 5 Winckley Square was once occupied by Preston High School for Girls, superseded by the Park School for Girls in 1907. The Park School for Girls educated younger girls in Winckley Square and its older pupils in Moor Park Avenue until its closure in 1967.
Many blue plaques can be seen around Winckley Square and form part of the Preston Blue Plaque Trail.
Winckley Square Gardens
The square's gardens originally consisted of private plots owned by residents. Later it became a public park, which included the Sir Robert Peel statue being erected by public subscription in 1852. After abolishing the Corn Laws in 1846, Sir Robert Peel was held in great esteem by the poor. Unfortunately he passed away in 1850, resulting in the people of Preston erecting the statue in his honour.
Winckley Square improvements
Backed by the Heritage Lottery Fund, Winckley Square Gardens underwent a £1.2m restoration, finishing in 2017.
The improvements on Winckley Square Gardens included:
Restoration of the railings around the gardens
New and improved access and entrance points
Improved drainage to resolve flooding
Lighting for improved security
New footpaths of high quality and bigger width
Replacement seating
Cleaning and repairing and restoring of the Sir Robert Peel statue
Heritage reference points and plaques were also placed in the gardens where visitors can learn about the residents of the square and other key heritage information.
*Images sourced from Preston Digital Archive.
Tours of Winckley Square and Gardens
Many of our self-guided walks include historical points of interest around Winckley Square. The Friends of Winckley Square also run regular Winckley Square Guided Walks, where you can learn all about the square's residents and its fascinating history.
Map address for Winckley Square
Winckley Square, Preston, PR1 3JJ.