Preston Today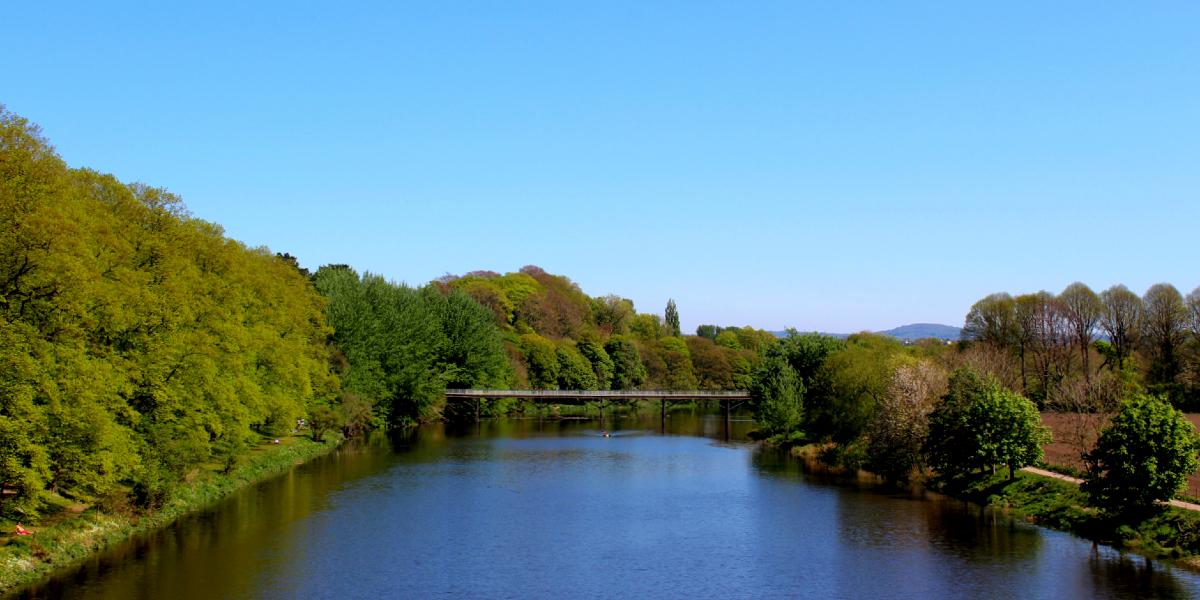 Nestled in the heart of Lancashire, Preston is a thriving city built on a rich history. You can visit the city easily thanks to its convenient location by four major motorways and its large central train station. The well-networked location also makes a great base for days out all around the North West.
There are many reasons to drop by for a friendly Northern welcome, including annual events, an abundance of picturesque parks, and a bustling shopping scene (including Preston Markets - the one-stop location for quality fresh, local food) . Experience Preston's art and culture through the renowned Harris or enjoy a spot of sightseeing at one of its history and heritage sites. From cycling the Guild Wheel to days out at Level Entertainment Complex, there's something for everyone in this diverse and welcoming city.
In 2016 Preston was voted the best city in the North West to both live and work in, ranking 19the in the UK. The city has since continued to evolve, committed to growing and thriving for its residents and visitors. On top of this, the city was also awarded Purple Flag status to recognise its safe and diverse nightlife, a status it continues to hold.
Quality of life
Preston's doorstep is surrounded by Lancashire's rolling hills and scenery, giving you an easy balance between city living and countryside walks. The city can effortlessly transition from colourful and energetic to relaxing and serene. You're never more than a short stroll away from a number of peaceful parks and green spaces as well as things to see and do. The city's thriving café culture and restaurant scene keeps things fresh and ensures there's always something or somewhere new to sample. Your evenings aren't left out either, with a bustling bar scene and traditional pubs to choose from throughout the city, on top of state-of-the-art entertainment venues such as The Flower Bowl and Level.
The city was once a boomtown of the Industrial Revolution, a history you can admire in its buildings and surroundings today, including the calm waters and surroundings of Preston Docks. Preston has a lot of depth and its history still shines through today, whether through its everyday architecture, Georgian and Victorian parks, its heritage sites, or through embarking on a fun and educational tour.
In everyday life you'll find plenty art and culture to get stuck into as well as annual events and a full calendar of events throughout the year. Sports fans can catch a match at Deepdale Stadium or head outdoors and take advantage of Preston's parks' excellent sport facilities; from tennis and cricket to basketball and Moor Park's Skatepark.
You'll also find a wide variety of clubs and societies to join as well as regular activities and classes around the city, keeping you mind and body healthy.
Diversity
At the heart of Preston's modern-day approach and attitudes to its residents and various communities are its time-served traditional values, its friendly reputation, an abundance of Northern charm, and that famous warm Lancashire welcome.
Preston Faith Forum
The Preston Faith Forum's mission is:
"To improve the lives of the citizens of Preston by fostering inter-faith dialogue, understanding, co-operation and joint working on a range of social economic and environmental issues"
The Preston Faith Forum was formed in 2003 for the purpose of representing the voice of faith groups and communities in the city. The Faith Forum has since provided a means for communication and consultation between Preston City Council and communities.
For more details visit Preston Faith Forum.
LGBTQ+
Preston's commitment to diversity includes a dedication to the city's LGBTQ+ community. This is celebrated with an annual Pride event (held in September). You will find a selection of gay bars in the city, and LGBTQ+ support services available, such as the Harris LGBTQ Working Group.
Preston City Mela
The annual Preston City Mela celebrates South Asian Arts, culture, tradition, and heritage.
The word Mela means 'a fair', and in rural traditions these were - and still are - an important way of connecting communities. This family-orientated event is a fantastic way of sharing cultures, getting together, and simply having fun.
Caribbean Carnival
Preston's Caribbean Carnival has been an annual event in the city for over 45 years. The festival celebrates Caribbean culture within the city, with a colourful parade, live music, dancing, and authentic Caribbean foods.
All communities are welcome to get involved with the festival and feature in the parade, along with vibrant floats, costumes, and outfits.
Chinese New Year
UCLan, The Harris, and many more venues host a number of events in celebration of Chinese New Year. In the past these have included Chinese calligraphy classes and dragon dancing.
Keep an eye out each year for what's on with our What's on.
Housing
Preston is home to a mix of properties to suit a variety of renter and buyer budgets. Whether you're interested in a period property, city centre apartment, or a new build, you'll find a competitive housing market both inside and outside the city centre.
Studying
Whatever your ultimate career goal, Preston is a smart choice as a study base when you consider all that's on offer. The University of Central Lancashire offers world-class educational facilities and a staff and student community approaching 38,000, spanning 120 nationalities.
One of many reasons to study at UCLan includes the fact that Preston is one of the cheapest cities overall for students to live in the UK. Students can relax with a cheap pint in one of the city's bars and pubs or revel in the nightlife, catering to both mainstream and alternative tastes as well as live music and comedy. For those that don't drink, UCLan and Preston also have resources to make sure you don't miss out - after all, the term "teetotal" was born here.
If you're looking to venture off campus and get your head down, there are a vast amount of peaceful green spaces fit for studying in, not to mention an abundance of cafés with free Wi-Fi.
Vision for the future
Preston has recently developed a City Investment Plan setting out a 15 year vision for the city to transform Preston and play a key role in its recovery from the coronavirus pandemic.
For more information on how the city is set to be transformed and current key development projects taking place across the city visit Invest Preston - key projects.